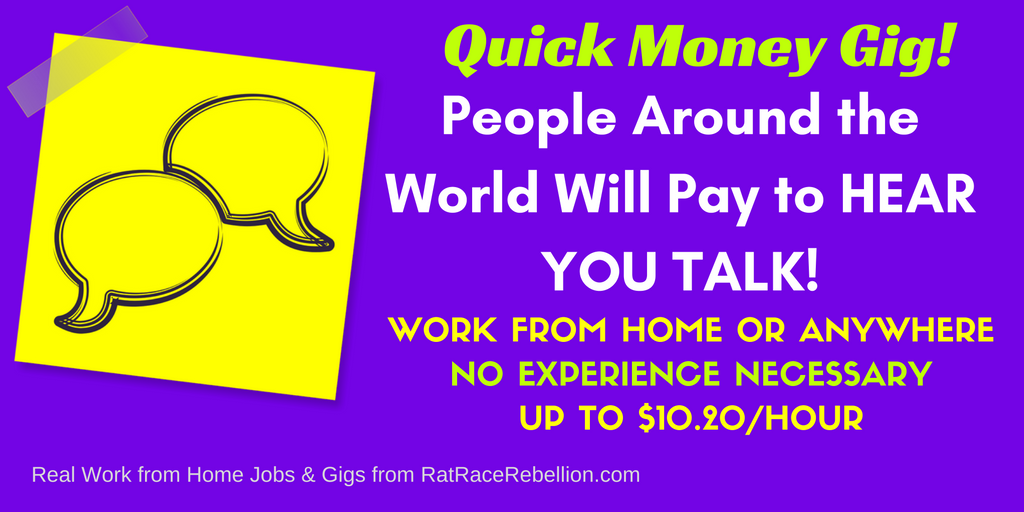 by Chris Durst      Nov. 17, 2016
NO TEACHING CERTIFICATION OR EXPERIENCE REQUIRED!
You just need to speak clear English, have high-speed internet on your computer, smartphone, or tablet, and be willing to talk to people who are trying to learn or perfect their English by listening to and speaking with English speakers — like YOU!
"Travel" the world without leaving home!
While many of these types of programs seem to cater primarily to an Asian market of learners, Cambly has many students from Saudi Arabia, Palestine, Russia, Brazil, U.A.E as well as those from Asia and other countries. It's a great way to share your language and culture while learning a lot about their cultures too!
Anytime, Anywhere Money – Got Some Time? Make Some Money!
With Cambly, you can can log online whenever you have a free moment and start taking calls within minutes OR you can schedule blocks of time when you want to be available online (from what we've heard, the people who schedule report getting more calls from dedicated learners).

Get Paid – Weekly Via PayPal
While you chat with students, Cambly automatically tracks the time you speak with learners. You'll earn $0.17 USD per minute ($10.20/hour) and pay is sent every Monday via Paypal.
Pay Notes:
You must have $20 minimum in earnings before payment is sent.
Since the pay is per talk minute, it's better to assume you will not be talking for a straight 60 minutes each hour. That means you'll more likely make less than $10.20/hour BUT, when you are not talking, you can surf the internet, read a book, or work on another money-making gig while you wait for your next learner!

The Sign-Up Process
The sign up process is simple – fill in the blank forms, a quick video for internal use, verify your email address. There will be some questions about any certifications or teaching experience you have, but it's just fact-gathering – NO EXPERIENCE IS NECESSARY! Once all of that is done, they'll review your application and let you know about your acceptance.
CLICK HERE to start making money as an English tutor with Cambly!
PLEASE SHARE this post – turn your friends into Rat Race Rebels!