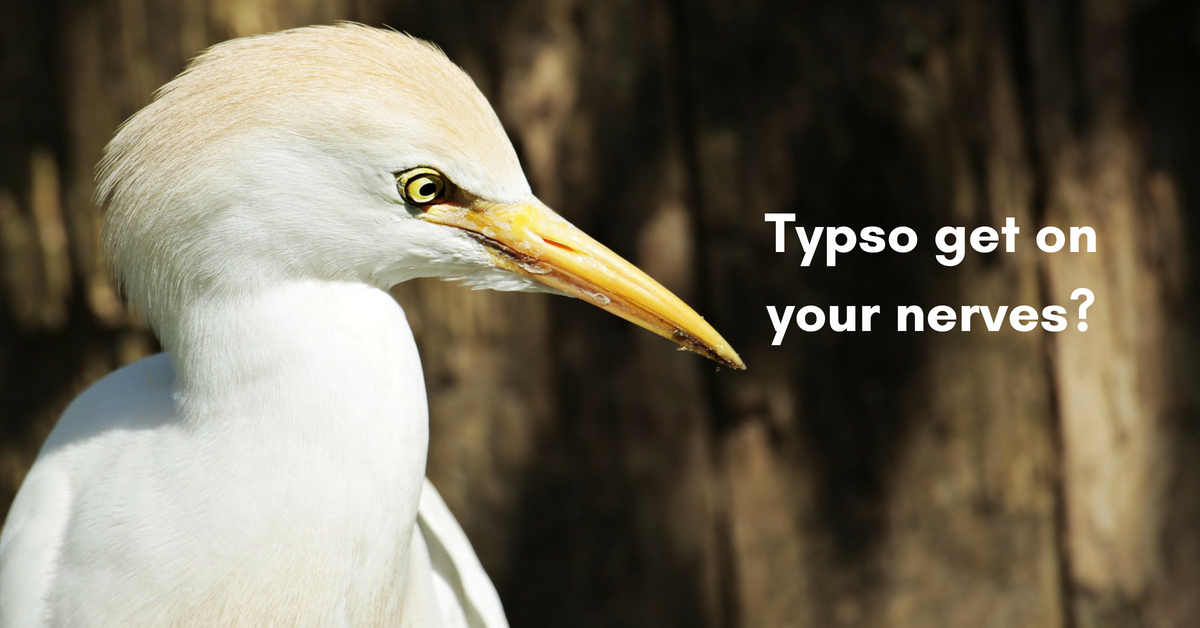 By Mike Haaren – Rat Race Rebellion Co-Founder – June 6, 2018
"Doesn't anyone proofead any more?"
If you can spot the subtel typos in this post, read on!
Do spelling errors, missing commas, dangling participles and similar abominations leap off the page for you? When you scan a text, does a misspelled werd snag your eye, even when you've had a glass or wine or three? Then you'll want to have a look at these opportunities to whip out your red pencil!
These companies regularly hire freelance editors and proofreaders — making them a great place to chastise the heathen, slap miscreants, and bring the righteous wrath of good usage down upon the dullard's noggin. All while making some extra cash. Other companies listed may not hire regularly, but need your help now! Just click on the company names.
Deputy Editor needed. "The ideal candidate will help strengthen writers' copy to add informative value and to keep the language engaging and interesting, creating posts that offer invaluable advice while being fun to read at the same time. S/he will also mentor a team of writers while working remotely, helping them develop professionally, and at the same time leading or otherwise taking part in various projects and assisting in the hiring of new writers."
---
Quoting:
Work directly from home, your Airbnb in Mexico or your tent in Nepal.
Enjoy the freedom to design your own work schedule.
Let us handle the clients and logistics, so you can focus on editing.
Work in an online environment and receive updates via email and SMS.
Receive 24/7 assistance from our support team (whether you have a question about Word or simply need a sympathetic ear).
Exchange ideas and discuss language issues with other Scribbr editors via our exclusive Slack community for Scribbr editors.
Learn how to edit faster and hone your craft with personalized feedback, targeted tips and exclusive data.
"As one of our talented remote editors, you'll have the ability to work from home while choosing the types of assignments that interest you. You can interact with both in-house and other remote staff through online forums and company newsletters and memos, and you'll also receive free training and incentives that can be redeemed at online retailers. You won't have any of the hassles of bidding or pitching to clients, and you will have job security and be paid promptly."
---
"We are always looking for exceptional editors!
"Can't stand poorly structured writing and mistakes? If you're the type that has an itch to fix errors when you see them, Gramlee may be the perfect medicine for you! Our editors are absolute grammar fanatics who shudder at the thought of poor writing. Does that sound like you?
"We're always looking to add people to our team. You'll work from the luxury of your home as a contractor."
---
"Are you a skilled editor, proofreader, writer? Looking for a job? We need you!
"We need you because you are a skilled proofreader, editor, or writer. EditFast takes pride in the quality of the work we do and in the speed of our editors. We want the best!"




WORDSRU
"We are currently seeking editors… Applicants must hold a Master's degree, PhD, or equivalent professional experience in any academic discipline; must also have at least two years of professional experience as an editor, copyeditor, or proofreader; must be proficient in MS Word and its tracked changes feature…
---
"Thank you for your interest in applying for an at-home proofreading position with ProofreadingServices.com. We hire part-time and full-time proofreaders who demonstrate superlative proofreading and editing skills. You are welcome to apply from any country…
"Competitive pay (exceeding the U.S. average hourly wage for proofreaders). Flexible hours (work when you want, right from your living room, in any time zone)…"
PLEASE SHARE this post – turn your friends into Rat Race Rebels!