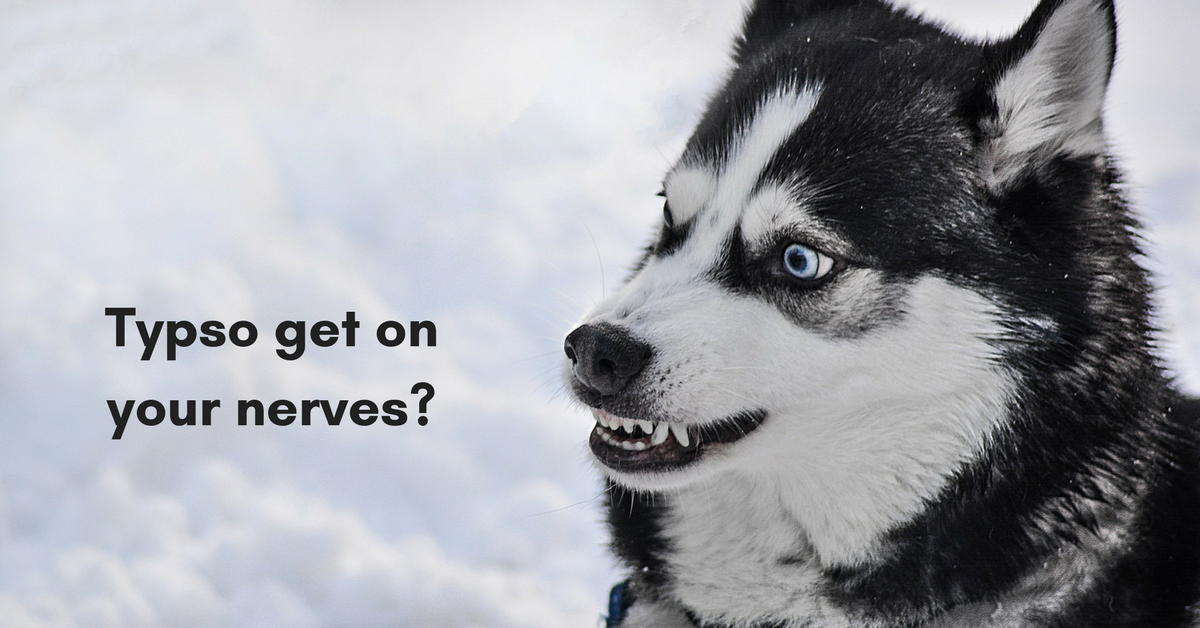 By Mike Haaren – Rat Race Rebellion Co-Founder – Feb. 23, 2018
"Doesn't anyone proofreed any more?"
If you can spot the subtel typos in this psot, rade on!
Do spelling errors, missing commas, dangling participles and other high crimes and misdemeanors leap off the page for you? When you scan a text, does a misspelled werd snag your eye like a catfish swallowing a chicken-flavored doughball? Then you'll want to have a look at these opportunities to whip out your red pencil!
These companies regularly hire freelance editors and proofreaders — making them a great place to chastise the heathen, slap miscreants and bring the righteous wrath of good usage down upon the heads of the wayward multitude. All while making some extra cash. Other companies listed may not hire regularly, but need your help now! Just click on the company names.
Freelance copy editors needed. "Copy editors work closely with Student Loan Hero's team of writers and editors to publish high-quality, error-free content that helps our readers answer important questions about their student loans and their finances in general."
---
"Kirkus Media is seeking experienced copywriters to create promotional copy for a large publishing house. Copy will include book descriptions, back cover copy, and author biographies. Ideal candidates will have solid credits and copywriting experience with major trade publishers. Experience writing promotional copy for best-selling books a plus."
Also hiring Book Editors (Book Reviewers, too!)




Scribendi
"As one of our talented remote editors, you'll have the ability to work from home while choosing the types of assignments that interest you. You can interact with both in-house and other remote staff through online forums and company newsletters and memos, and you'll also receive free training and incentives that can be redeemed at online retailers. You won't have any of the hassles of bidding or pitching to clients, and you will have job security and be paid promptly."
---
"We are always looking for exceptional editors!
"Can't stand poorly structured writing and mistakes? If you're the type that has an itch to fix errors when you see them, Gramlee may be the perfect medicine for you! Our editors are absolute grammar fanatics who shudder at the thought of poor writing. Does that sound like you?
"We're always looking to add people to our team. You'll work from the luxury of your home as a contractor."
---
"Are you a skilled editor, proofreader, writer? Looking for a job? We need you!
"We need you because you are a skilled proofreader, editor, or writer. EditFast takes pride in the quality of the work we do and in the speed of our editors. We want the best!"




WORDSRU
"We are currently seeking editors… Applicants must hold a Master's degree, PhD, or equivalent professional experience in any academic discipline; must also have at least two years of professional experience as an editor, copyeditor, or proofreader; must be proficient in MS Word and its tracked changes feature…
---
"Thank you for your interest in applying for an at-home proofreading position with ProofreadingServices.com. We hire part-time and full-time proofreaders who demonstrate superlative proofreading and editing skills. You are welcome to apply from any country…
"Competitive pay (exceeding the U.S. average hourly wage for proofreaders). Flexible hours (work when you want, right from your living room, in any time zone)…"
PLEASE SHARE this post – turn your friends into Rat Race Rebels!