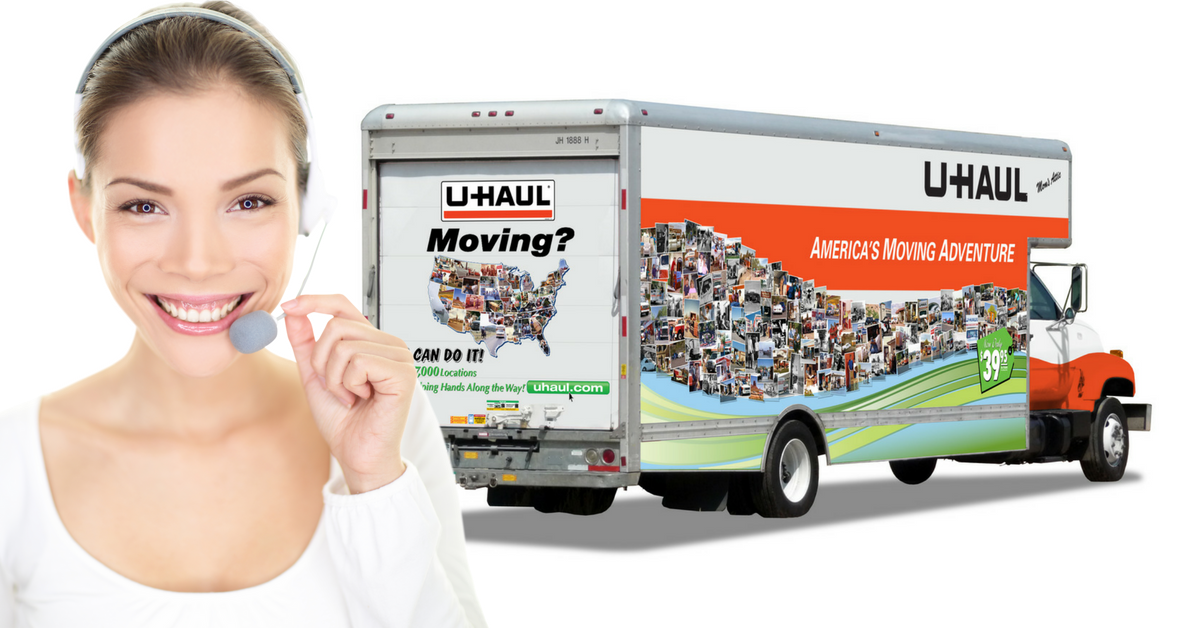 By Mike Haaren – Rat Race Rebellion Co-Founder – Nov. 2, 2017
Work from Home Jobs – U-Haul Hiring P/T Agents – Paid Virtual Training – No State Hiring Restrictions Mentioned – No College Required – No Landline Phone Required
***SHORT FUSE ALERT*** Some of these listings expire Nov. 3, so apply or share quickly if interested!
U-Haul is hiring for p/t Customer Service Agents and p/t Roadside Assistance Agents (day and evening shifts). Before its recent site overhaul, U-Haul also listed benefits for part-time employees. We didn't see them mentioned on the new site, but we assume they are still in place. We'll post here if we find anything different.
The jobs offer paid online training. No experience or college required. No separate phone line required. In its earlier job listings, U-Haul included the text, "Work from anywhere in North America." This is absent from the new listings, but we assume it's still true. (We'll post here if we learn otherwise.) Per the new listings, you must be available to work Arizona hours.
Pay rates aren't mentioned in the job listings. According to Glassdoor, based on employee reviews the pay for these positions ranges from $9 to $14/hr. However, U-Haul has not confirmed these rates.

Here's what they have to say:
This job might be for you if:
If you are looking for a part-time work
You enjoy helping people and love being rewarded for your performance
You thrive in a fast paced environment with a focus on quality and attention to detail
You live for a challenge, are goal oriented, be willing to learn different systems, and easily navigate between multiple screens
You communicate efficiently through an instant messaging Program
You can work independently delivering practical solutions and you thrive in a collaborative team environment
You have the perfect home-office which includes being free of distractions and background noise
You have a good understanding of U.S. geography




Benefits
Benefits listed in earlier U-Haul work-from-home part-time job postings included:
Limited-care medical plan
Dental plan
401(k)
Stock ownership plan
Credit union
U-Haul discounts
Travel insurance
To go to the jobs, click here. Then click on "View Job Listings." On the next page, search using the phrase "work from home" without quotes. Click on the job titles for full details. For more jobs like these, check our Newest Jobs & Gigs page. To be the first to hear about jobs like these, like our Facebook page. May you be working from home soon!
PLEASE SHARE this post – turn your friends into Rat Race Rebels!