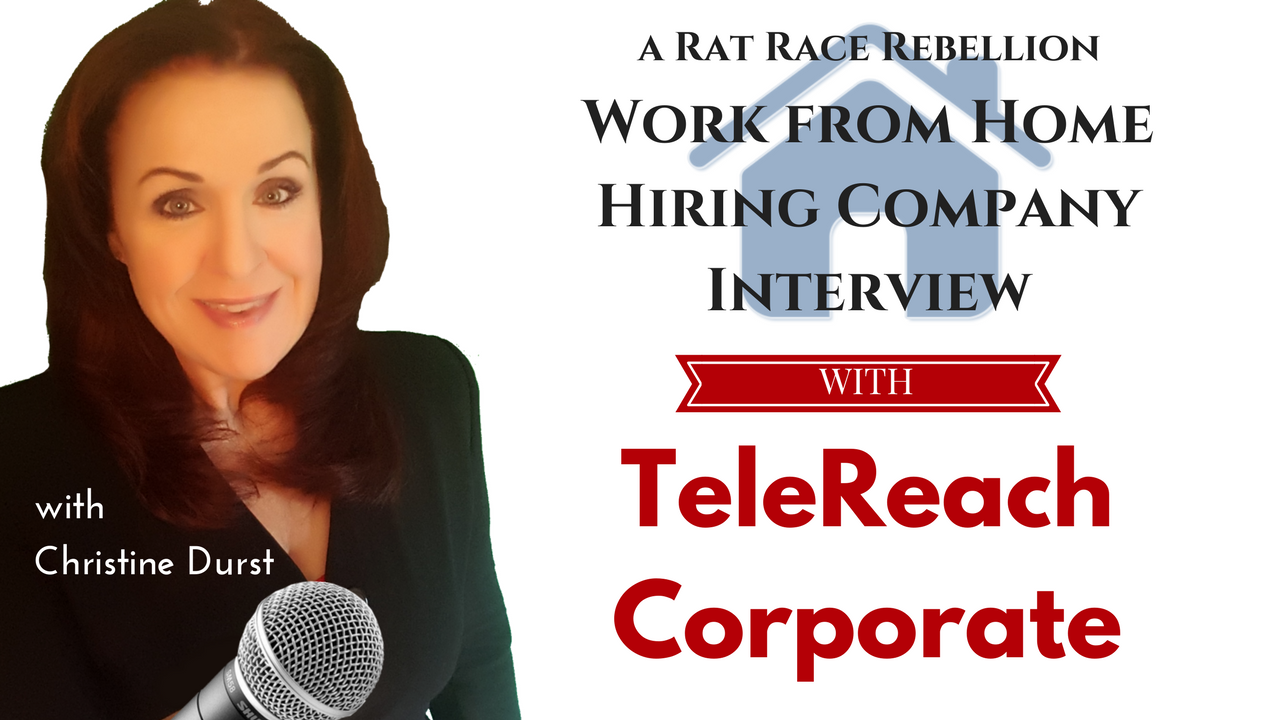 Chris Durst    Apr. 3, 2017
A short while ago, I posted about TeleReach Corporate – a national telephone-marketing firm engaged exclusively in outbound business-to-business (B2B) calls.
I recently had the opportunity to interview Tracie Chancellor, the President of TeleReach Corporate, on video and she offers some great inside information to help you better understand the job and the application process. Click the video below to watch the interview and be sure to visit our video page for even more interviews with hiring companies.
The job NEVER involves calling people's homes and, while you will be cold calling, you will be working from well-prepared lists and scripts.
Outbound cold calling is not for everyone but, if you have an excellent phone presence, a thick skin (not everyone you call is going to want to make an appointment, so you'll need to be "rejection resistant"), and the kind of tenacity it takes to keep calling, this is a job with excellent earning potential.




Earning Potential
According to the company, "TeleReach Producers earn $12 to $28 per hour. The highest earning full time Producer's earn about $60,000 per year. The pay is performanced based and is explained in the Pre-Employment Presentation. Some accounts pay more than others. The higher paying accounts are more challenging. A minimum commitment of 20 chargeable hours per week is required to maintain active employment status with TeleReach Corporate."
Hiring In:
Currently, Telereach is hiring independent contractors in all states EXCEPT CA, CT, DE, FL, HI, MA, MD, MT, NH, NV, PA and WA.
PLEASE SHARE this post – turn your friends into Rat Race Rebels!