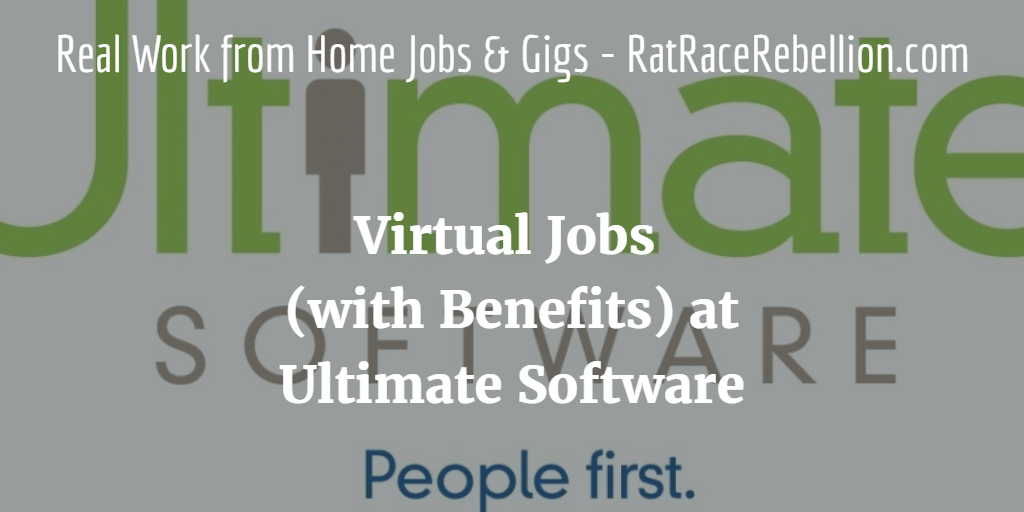 By Mike Haaren – July 6, 2016
Ultimate Software, a Florida company with about 3,000 employees, is known for its support of telework. It has reportedly had 50% of its people working remotely more than 20% of the time, and lists 20+ virtual jobs open now.
The company specializes in human capital management software, with revenues of over $500M annually.
Ultimate Software boasts an "extremely competitive benefits and compensation package," including:
— 100% employer paid health coverage for employee and family (includes medical PPO plan, choice of dental plan, prescription and vision)
— 100% employer paid health coverage for same sex married couples
— 100% employer paid life insurance to match 1x annual salary
— 100% employer paid long term disability
— $10,000 spouse life insurance
— Restricted Stock Units granted to every regular full-time employee
— and more.
Current virtual openings in its jobs database include User Researcher, Instructor for the company's Learning Delivery team, Time Management Consultant, Software Architect and more.
To access the jobs, go to the company's careers page. Click on View Open Positions and on the next page, in the Select Location dropdown menu, choose Virtual – USA.
Please share this post and tell your friends and family about Rat Race Rebellion! 🙂

BE SURE TO CHECK OUT OUR OTHER RECENT POSTS FOR MORE JOBS