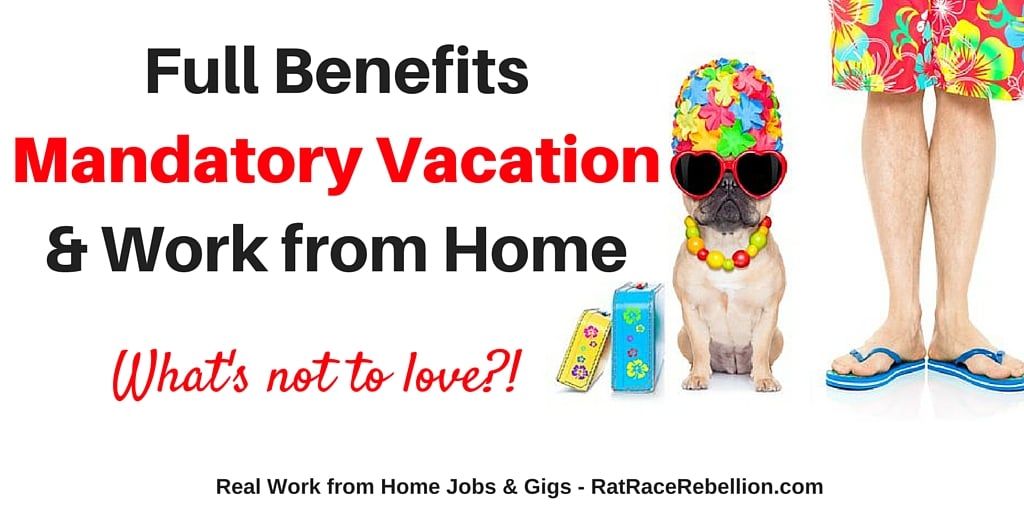 By Mike Haaren – Nov. 11, 2016
Work from Home Jobs – Work Anywhere in the World – Mandatory Paid Vacation + Benefits
Every once in a while, a job that sounds too good to be true is actually true. This is one of those jobs.
Zapier is a growing young company that helps people connect their everyday apps to save them time and effort. The company has 52 team members who work remotely in nine countries. (You can see them here; scroll down for their individual bios and for more on the company.) Zapier is advertising for a Customer Champion to work from anywhere in the world. Benefits included.
"If you want to work remote, that's cool. If you want to work near others, that's cool too. The current support team is in Washington, Maryland, Florida, Connecticut, Wisconsin, Michigan, Oregon, California, Indiana, Pennsylvania, Australia, England, and Spain," the company says.
You'll be helping customers via email or chat, and working with Zapier's product team to help improve support. You'll be writing resources for users, and experimenting in your role, too, the company says.
Besides its "work from anywhere in the world" deal, Zapier is unusual in offering a mandatory minimum of 2 weeks' vacation annually. Here's the full package, quoted from their site:
Compensation, Benefits, Vacation Policy
— Compensation — Based on experience
— Great healthcare + dental + vision coverage
— 401k retirement plan with 4% company match
— Profit sharing
— 2-3 annual company retreats to awesome places
— 14 weeks paid leave for new parents
"Pick your own equipment. We'll set you up with whatever laptop + monitor combo you want plus any software you need."
"Unlimited vacation policy (plus we insist you take at least 2 weeks off each year – this isn't a vague policy where unlimited vacation means no vacation)."
To go straight to the job, click here.
PLEASE SHARE this post – turn your friends into Rat Race Rebels!