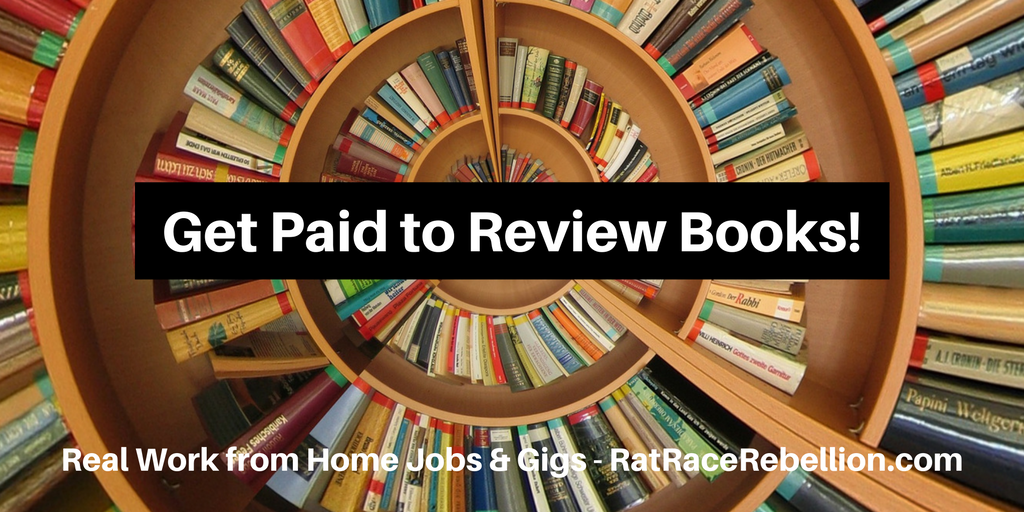 By Mike Haaren – Oct. 12, 2016
Work from Home Jobs — Book Reviewers
If you like to read, as I do, getting paid to review books isn't a bad deal. Free books, reading, modest fee. And if you can read and write quickly, companies like Kirkus can be a good option, as I'll explain.
Kirkus — I was a reviewer for Kirkus in my scarce spare time last year, mostly just to keep in touch with the lit world. (I used to be a writer in Paris.) I reviewed around 10 books in all, in their Indie line. They paid $50 per 350-word review, and as far as I know, they still do. You don't get a byline, but the editors were great to work with; cordial and responsive. I always got paid on time, too, by direct deposit. And there were plenty of books to review.
Kirkus still lists the job. If you have some experience reviewing books (I didn't have much), you can find the details here. You may also want to read Confessions of a Kirkus Reviewer. It's a bit dated now, but still informative.
Publishers Weekly — PW still lists a Call for Reviewers here. "Publishers Weekly is currently looking for reviewers for all types of fiction (including graphic novels) and non-fiction, in both digital and physical formats, and for both traditionally published and self-published books. PW pays an honorarium per review. Applicants of color and LGTBQ backgrounds are highly encouraged to apply." Reportedly they pay $25 per review, a figure also mentioned in the Kirkus Confessions article, but I haven't confirmed that with PW.
Online Book Club — The OBC advertises a range of $5-$60 per review (400 word minimum). "You do not need any special skills, but you do need to carefully read the books and put maximum effort into writing a quality, well-written, honest reviews to the best of your ability," says the site. To be eligible, you have to register and make five posts in their forums. Details here.

Any Subject Books — ASB has a Book Reviewers Wanted notice here. Currently they aren't hiring, but presumably their demand fluctuates, so bookmark the page and check back often. Rates aren't disclosed, though they're described as "generous." Per the site, "We prefer to pay on a specific book basis as it depends on a number of factors including word count (it'd be unfair to pay someone the same rate for reading a 10-page short story as 500-page blockbuster)."
BookLook Bloggers — This site pays in free books (you keep the one you reviewed, though that's not an unusual reviewer arrangement). "Read the book and craft a 200+ word review. The review can be positive or negative, it just needs to be based on the entire book. Post your review on your blog and any consumer retail website…" Details here.
Happy Reviewing!
PLEASE SHARE this post – turn your friends into Rat Race Rebels!
BE SURE TO CHECK OUT OUR OTHER RECENT POSTS FOR MORE JOBS