This Course is YOUR ULTIMATE COMPETITIVE ADVANTAGE in the Work from Home Job Hunt! Learn How to Find – and Land – the Best Jobs & Gigs Before Everyone Else!
"I officially start my new WAH job tomorrow. They will be supplying me with my computer and set up. I couldn't have done it without going through this course and using the tips. Thanks so much!" – Michele B.K.
"It was a real struggle talking myself into purchasing the course. 'What could they possibly show me, that I don't already know?!' So glad I didn't listen to myself. I've learned, and am still learning so much! Definitely worth the investment." – Stephen S.
"I got the job!!!!! I will be working as a School Counselor at a virtual school! I'm so grateful for this awesome e-course! I'm so excited to be able to use my degree and skills all while at home taking care of my kiddos!" – Jordyn R.
"I am going through the courses and it is blowing my mind how much information is out there to really get the work at home job that fits your lifestyle. I am so happy that I signed up for this course and am presently telling people about it and how they can sign up for it to get to work." – Xylina H.
"In the last two days, I've landed three additional phone interviews for part-time work because of this. I would have never known how to do it without this course. Loving it! Thanks again!" – Michele B.
---

– One-time $49, no monthly payments, lifetime access! –
---
Great work from home jobs and side gigs fill fast! When we post jobs from companies like Amazon, Hilton, Hyatt and Apple, it's not unusual for them to disappear within a few hours — or even less. As with Black Friday sales, the front of the line has the advantage!

This course shows you how to find the jobs and gigs that fit you best, get to the front of the line, and land the job. So you can have the job or side gig you really want.
The competition for work from home jobs is stiff and getting stiffer. Perhaps WORSE, 75% of resumes are BLOCKED by HR software filters. And we'll show you how to GET PAST THEM. This course is your ULTIMATE COMPETITIVE ADVANTAGE in the job hunt!

Using the tips, "tricks," techniques and resources in this course, you'll be able to uncover legitimate jobs and gigs hours — or even days — before other job hunters ever see them.

In fact, one of the techniques in this course will show you how to find jobs BEFORE they're posted to any job boards!

This means you can get your application in ahead of the pack, so you'll have the full attention of the hiring manager! You won't be "lost in the flood" or looking at the all-too-common notice, "This job has been filled."
And DON'T FORGET, we'll show you how to GET YOUR RESUME PAST THE FILTERS that 98% of major corporations use — and ace your virtual interview.
Have you been…
Thinking about working from home, but are afraid you'll get scammed?
Visiting work from home sites, but not finding your ideal job or side gig?
Finding good jobs only to discover the company has already received all the applications it needs?
Frustrated that employers aren't replying to your applications?
Wondering if your resume is optimized for work from home jobs?
Curious about which big companies are hiring remote workers?
We can help with ALL of that – and more!
"I just wanted to say thank you! I've been working from home as an independent contractor and wanted to find the perfect W2 job with benefits. Two weeks after taking your course and making some of the recommended changes to my resume, I was offered a Monday-Friday, 8am – 4pm position with insurance, paid holidays and vacation." – Teona F.
"Hey everyone! I just went through the course and before I was even done with it I found a job! This is huge for me because I am autistic and schizophrenic and have been unable to get a job before. This is my first job and I am so excited about it!" – Azonin P.
"I am a very experienced telecommuter. I have to tell you I am reviewing the different job searches on the course. I love the way you break down the information. Your videos are very personable. Some things I did know but I am learning so much more. I think this course is well worth the money. This is an excellent resource for newbies. Great job. Thank you." – Joanne W.
---

– One-time $49, no monthly payments, lifetime access! –
---
If you've been thinking about working from home — or doing something on the side for extra income — you NEED this course! Why?
The course is based on the ones we developed for the US Armed Forces and the State Dept. by your trainer, Christine Durst — You'll be in the hands of a leading expert in the work from home field
It's too easy to get scammed without expert guidance
You're competing with experienced work from home job seekers — If you don't have help, it's like "arriving at the Black Friday sale on Saturday"
The competition for work from home jobs is surging as the movement goes mainstream — this course gives you the edge
The best jobs and gigs are filling faster as competition grows — this course puts you in front
Once you find the job, you need to nail the resume and interview — We'll show you how
Christine Durst and Michael Haaren have been leaders in the work from home movement since 1999. With their trainings at faith-based organizations, community colleges, military bases and the State Department's Foreign Service Institute, they've helped thousands of people find rewarding work from home jobs and side gigs.
---
IN THIS COURSE YOU'LL GET:
Unlimited, non-expiring access to 17 course modules with 3.5 hours of video led by Chris Durst, plus bonuses.
Regular updates to course content and resources.
The modules cover everything you need to find and land work from home jobs and gigs ASAP, including:
The secret weapon to uncover jobs BEFORE companies even post them to job boards
How to find work from home jobs with GREAT BENEFITS, PAID TRAINING and EQUIPMENT PROVIDED
The inside tools, "tricks" and resources we've used to find over 350,000 legitimate work from home job openings
55+ industry-specific job boards to help shorten your search
How to ace a "remote" job interview
How to make sure your resume can "beat the bots" — the screening software that HR Departments use to filter resumes
How to expertly navigate corporate websites to find all their home-based jobs
How to go straight to the work from home jobs at 100+ BIG COMPANIES, like Amazon, Apple, Hertz, Dell and many more – updated regularly with new companies
The best search terms to find great jobs and filter out scams
How to find part-time jobs, full-time jobs, and gigs that let you work when you want
And MUCH, MUCH more!!
"Since taking the course and using the search tips and amazing resume and cover letter recommendations, I have had 3 companies respond back so far. This is more activity than I have ever had in the past! Thank you all so much!" – Kelly G-S.
"Wow!! I was really discouraged at the end of last week but it's Tuesday and I had two interviews today and was offered both positions. Kelly Connect and Ciox Health!!! These methods work! If you trust the process and do the work, it pays off. I updated my resume with the pointers give, did my research and started sending resumes and BAM, here I am! Literally, I want to shed tears of joy… Thank you, thank you, thank you!!" – Felicia L.
"The course is worth millions, no billions or even trillions – and RRR has not paid me to type this." – Joyce Y.
---

– One-time $49, no monthly payments, lifetime access! –
---
Class Curriculum
Before You Begin

Videos, Resources & Action Steps – Getting the Most Out of This Course

The Basics: Fundamentals of Working From Home

A Dive Into the Types of Work from Home Jobs & The Growing Market (9:34)
Understanding the Pros and Cons of Working From Home (15:29)
Employee vs. Independent Contractor – Which is Right for You? (10:41)
Spotting Scams Part 1: Don't Be a Victim! (11:18)
Spotting Scams Part 2: Investigating a Current Scam (18:10)

Let the Search Begin!

The Best Search Terms To Find Work From Home Jobs Fast (5:10)
How to Make Google Your Personal Search Partner (15:17)
"Sneaking" Into Company Websites For Hidden Jobs (16:05)
Indeed.com – How To Search It Like An Expert (10:36)
Shorten Your Search With Industry-Specific Job Boards (5:27)
Big-Name Companies With Work From Home Jobs (9:23)
RatRaceRebellion.com & Other Great WFH Job Boards & Blogs (13:49)

Your Work From Home Resume & Job Interviews

Your Work From Home Resume & Interview – Ace It With These Tips (22:50)
Your Resume – Out With "Objectives" and In With "Brag Tags"
7 Tips For Writing A Great Cover Letter (And Why You Should!) (12:39)
Old School Is Out! Dos And Don'ts Of Applying For Work From Home Jobs (15:46)

Extra Income, Side Gigs & Side Hustles

"We Need You Now!" Get Cash Flow Going With "On Demand" Jobs (8:19)
Small Gigs Can Equal Big Cash (15:15)

BONUSES!

Before You Apply – Investigate!
The Values-Based Job Search
Convincing Your Boss to Let You Work from Home
"I got so much from it and I thought I knew quite a lot about job searches and resumes 🤣. But seriously, it really helps, they give a lot of innovative information." – Amber H.
"I've been working remotely since 2012 and thought that I would get very little value from the course. I was sooo wrong! Just the resume portion and how to find lesser known WAH jobs was worth it not to mention the rest of the content. They did an amazing job creating this content!" – Angela S.
---

– One-time $49, no monthly payments, lifetime access! –
---
"It helped me tremendously. The things I learned are why I have job offers." – Jeanne L.
"As someone who has been working remotely for over 10 years, I say it's worth the investment. What I learned in one section alone was worth it." – Sherry R.
Your Instructor – Meet Chris Durst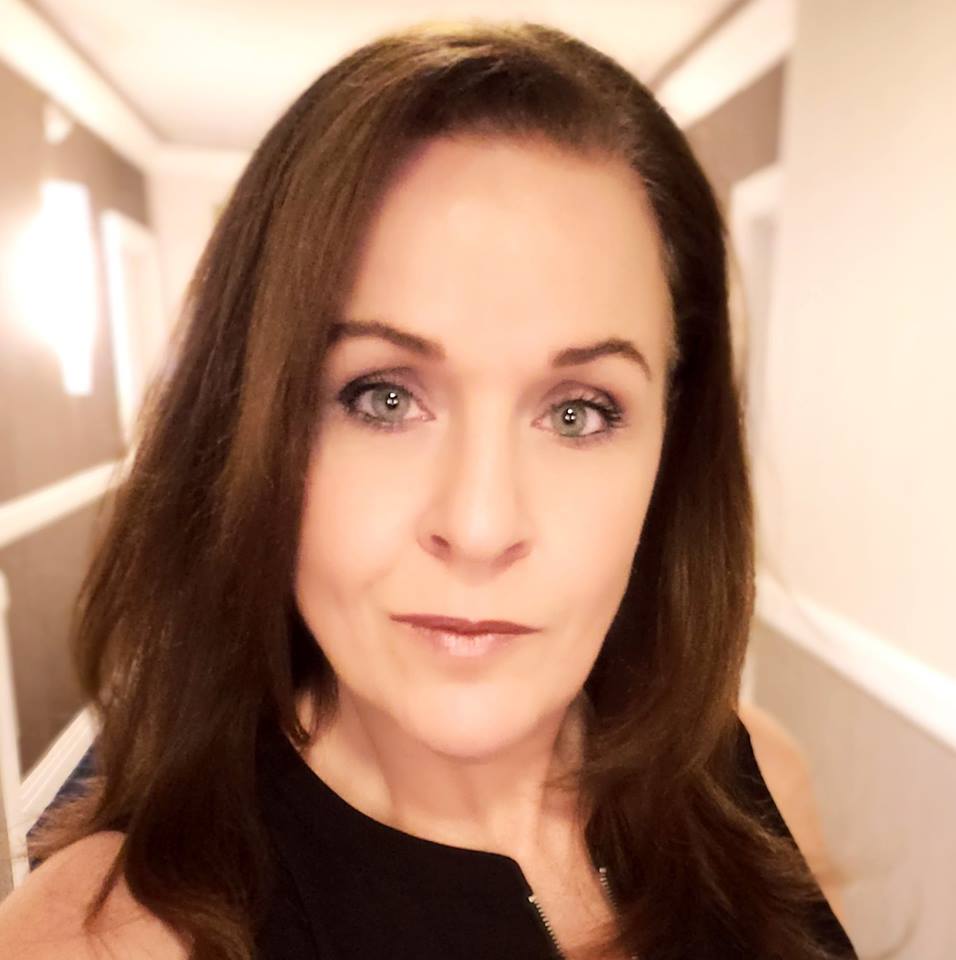 Few names are more synonymous with virtual work and internet scam-busting than Christine Durst.
In 1999, Chris and Michael Haaren co-founded Staffcentrix — the company that designed the first work from home job-finding courses for the US State Department and the Armed Forces. Durst has delivered those courses on-site to thousands of people at US military bases around the world, as well as at the US Foreign Service Institute.
Durst and Haaren launched the RatRaceRebellion.com site in 2006 as a free resource to help people find legitimate work from home jobs and side gigs, and avoid scams. Since then, Rat Race Rebellion has become one of the most trusted brands in the work from home movement.
Durst has presented on virtual work before the United Nations, the Association of Job Search Trainers, several Presidential Committees on employment, the Small Business Administration, the US Department of Labor, the Department of Defense Spouse Employment Conference, Microsoft's Aging Workforce Conference, State Workforce Development Boards, the New York State Department of Education, Chase Bank, colleges, faith-based organizations and other groups.
Chris appears often in the media as an expert on work from home jobs and scams. Her appearances include Good Morning America ,The Dr. Oz Show, The View, The Today Show,CNN, The Wall Street Journal , Woman's Day,Woman's World, The Christian Science Monitor, Businessweek, Fortune, The Washington Post,Essence, Military Money , Reader's Digest,Consumer's Digest, USA Today, Fortune Small Business , Inc. Magazine and many more.
Chris is credited with being the founder of the Virtual Assistance industry in 1995.
---

– One-time $49, no monthly payments, lifetime access! –
---
Frequently Asked Questions
When does the course start and finish?
The course is completely self-paced – you decide when you start and when you finish.
How long do I have access to the course?
Access is unlimited. After enrolling, you have full access to the course for as long as you like – across any and all devices you own. We're always adding new resources and links to the course so, even after you complete all of the modules, you'll want to come back regularly to benefit from details about new hiring companies and more!