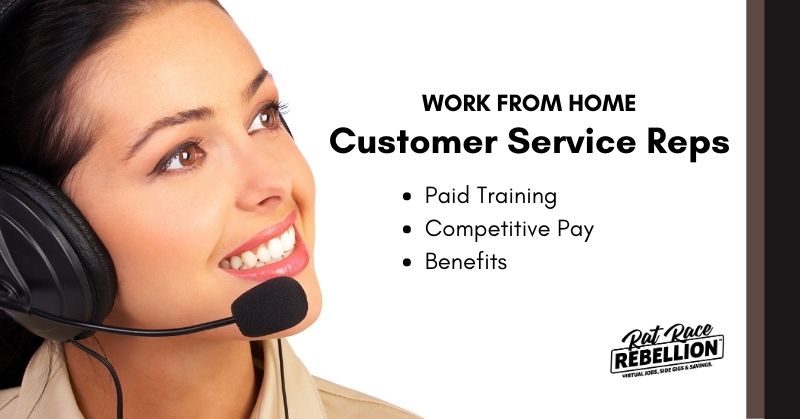 by Chris Durst     Jan. 6, 2021
Sutherland is looking for high-energy people with excellent customer service skills.
The company has posted openings for work from home Customer Service Representatives to handle customer inquiries.
Included are paid training, career advancement opportunities, and health benefits.
No geographical exclusions are mentioned.
Pay isn't listed, but according to Indeed.com it seems to be in the $13-$15/hour range. However, this isn't official.
Here's what Sutherland has posted about this opportunity:
"As a Customer Service Representative, you'll bring your expertise to deliver exceptional service and solutions to customers through inbound calls in a high-energy work from home environment. You will get to work with leading technologies and systems while having a dedicated team of leaders and peers to support you.
This is the job for you if:
You excel at handling customer inquiries of varying types
You are an active listener and can leverage probing question skills
You have a proven track record for hitting performance metrics
You are tech savvy and can troubleshoot problems easily
You bring an enthusiastic personality
What we offer:
Competitive hourly rate
Medical, dental and vision benefits
Paid training
Advancement opportunities
Qualifications
Excellent verbal and written communication skills and are a strong multitasker
Driven by solving problems and meeting goals
Familiar with Microsoft Office tools
Experience in customer service and sales
High school diploma or equivalent
Requirements to work from home:
Excellent Internet connectivity
Productive and secure work environment
A computer with a 1.6 GHz dual-core processor and two monitors
A USB, dual-ear headset with noise-canceling microphone"
CLICK HERE for full details and to apply. For more work from home ideas, see our Newest Jobs & Gigs page. To be the first to hear about gigs like these, like our Facebook page. Good luck in your next work from home steps!