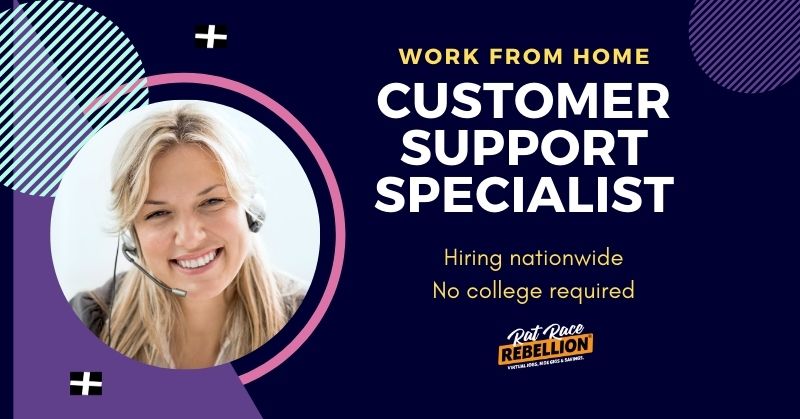 by Chris Durst        Feb. 24, 2021
Kaplan is an educational services company with operations in nearly 30 countries.
The company has posted a Remote Customer Support Specialist opening to their careers page.
In this role, you will be communicating via phone, email and chat handling tasks like, "placing orders, and explaining and promoting our courses, products, and services."
The posting notes that they are hiring "nationwide."
Pay is not listed, however, Glassdoor places it at $14/hour (though we have not confirmed this).
Here's what the company has posted about this opportunity:
"The Customer Support Specialists are the frontline voice to our students and clients. They provide a variety of services and support, including answering inbound calls, email and chat-based communications, placing orders, and explaining and promoting our courses, products, and services. CSR's build relationships with our students and clients by providing the highest level of service. Customer Support Specialists are trained on core product lines, systems, and websites with the flexibility to adapt to changes in products and services offered and expand their workload to support additional product lines.
Key Job Responsibilities
Serve as a resource for students and clients regarding core product lines, services, and compliance regulations.
Understand product attributes and how they support student learning.
Advise potential students of available learning options, provide guidance with purchasing decisions, and up-sell products or services using a conversational approach.
Demonstrate skill with core product customer information systems, and websites, and accurately enter and edit customer information and product orders in an applicable order entry system.
Promptly answer inbound telephone calls, emails, and chats and respond to customer inquiries and service requests in a professional and courteous manner.
Exhibit strong listening skills and the ability to stay focused on the student experience.
Provide service excellence through accurate order placement, timely follow up of service requests, and maintaining a positive attitude and friendly demeanor.
Troubleshoot and resolve student concerns or complaints promptly to ensure satisfaction. Document and escalate issues and complaints as outlined in the escalation policy.
Send thank you cards to build relationships.
Gather leads and document student feedback.

Minimum Qualifications:
High School Diploma or GED
1 year of Service experience, preferably customer support in a call center environment or customer relations role.
MS Office and Gmail.
Excellent communication skills, written and verbal, to transmit information accurately and understandably.
Strong focus on service excellence initiatives and positive student outcomes.
Team player with adaptability to changes in workload, systems, and processes.
Ability to learn core product lines.
The ability to multi-task, prioritize, and remain detail-oriented.
Self-motivated, positive, and friendly demeanor; ability to remain calm and professional in all situations."

CLICK HERE for full details and to apply. For more jobs like these, check our Newest Jobs & Gigs page. To be the first to hear about jobs like these, like our Facebook page. Good luck in your work from home plans!
PLEASE SHARE this post – turn your friends into Rat Race Rebels!