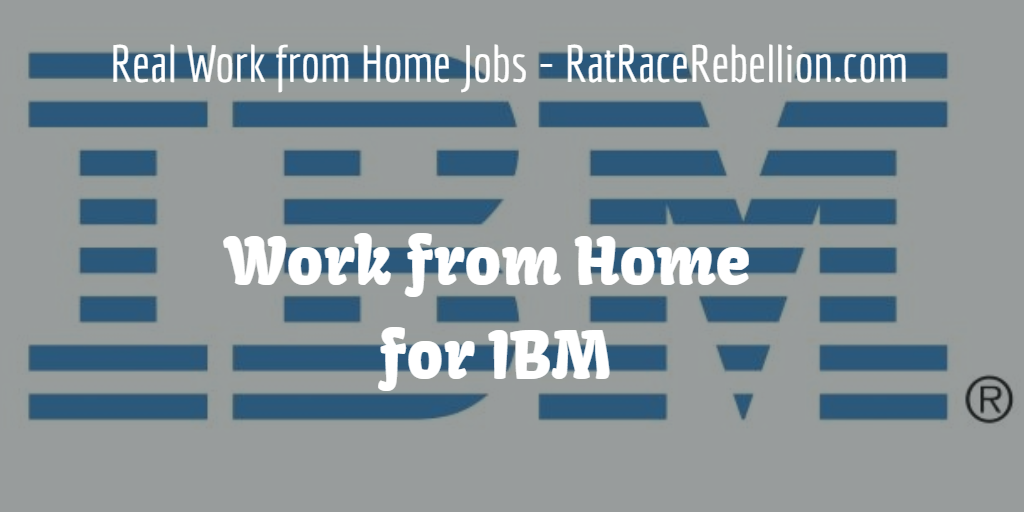 By Mike Haaren – June 11, 2016
IBM consistently makes the lists of Fortune 500 companies favoring work/life balance. Many employees report that they work from home, like Lisa Seacat DeLuca, a Mobile Software Engineer:
(Lisa has an inspiring story — she is the most prolific female inventor in IBM's history. For more, see her TED talk here.)
Recent IBM employee reviews often report a work from home option, though some say it's being scaled back. (See, for example, Glassdoor reviews here.) However, many Engineers appear to be working from home full-time. At IBM's Compose, for example, an Engineer job lead notes: "At Compose, everyone is remote from someone. Engineers, designers, support, developers… the vast majority of us work from home." For the full job description, click here.
Overall, research indicates that working from home at IBM depends largely on the job, the job group and the manager. Engineers and Consultants often report working from home, but administrative personnel not so much.
How to Search for the Jobs
To search for work from home job options at IBM, go to their jobs search engine. Search with keywords such as "work from home," "telecommute" and "flexible work" (without quotes). Also try "remote work," which yields jobs that specify whether remote work is possible. (Scroll to the bottom for that entry.)
You can also use the Advanced Search option to fine-tune your search. Otherwise, simply search for jobs that interest you, then dig deeper on the web using the job title and search terms like those above. You may find an employee review that mentions working from home. Good luck as you move ahead!
♥ Share the love! If you know someone looking for a work from home job, please share this page. They'll love you and we will too! Thank you!