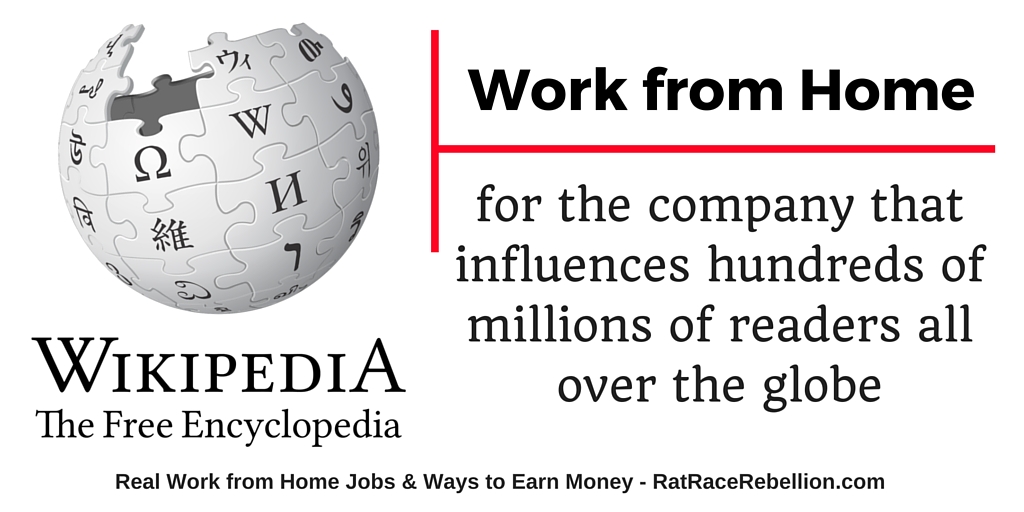 by Chris Durst       July 11, 2016
The Wikimedia Foundation is the non-profit organization that operates Wikipedia which, if you spend any time online, is a name you're almost certainly familiar with.
Wikimedia regularly posts job openings for remote work from home positions. The positions vary and can include management, fundraising, IT, and others.
To see their current remote positions, click here and select "Remote" from the drop-down menu. For more about working for Wikimedia, read their FAQ here.
Enjoy and please share this post to your friends and family too!
BE SURE TO CHECK OUT OUR OTHER RECENT POSTS FOR MORE JOBS