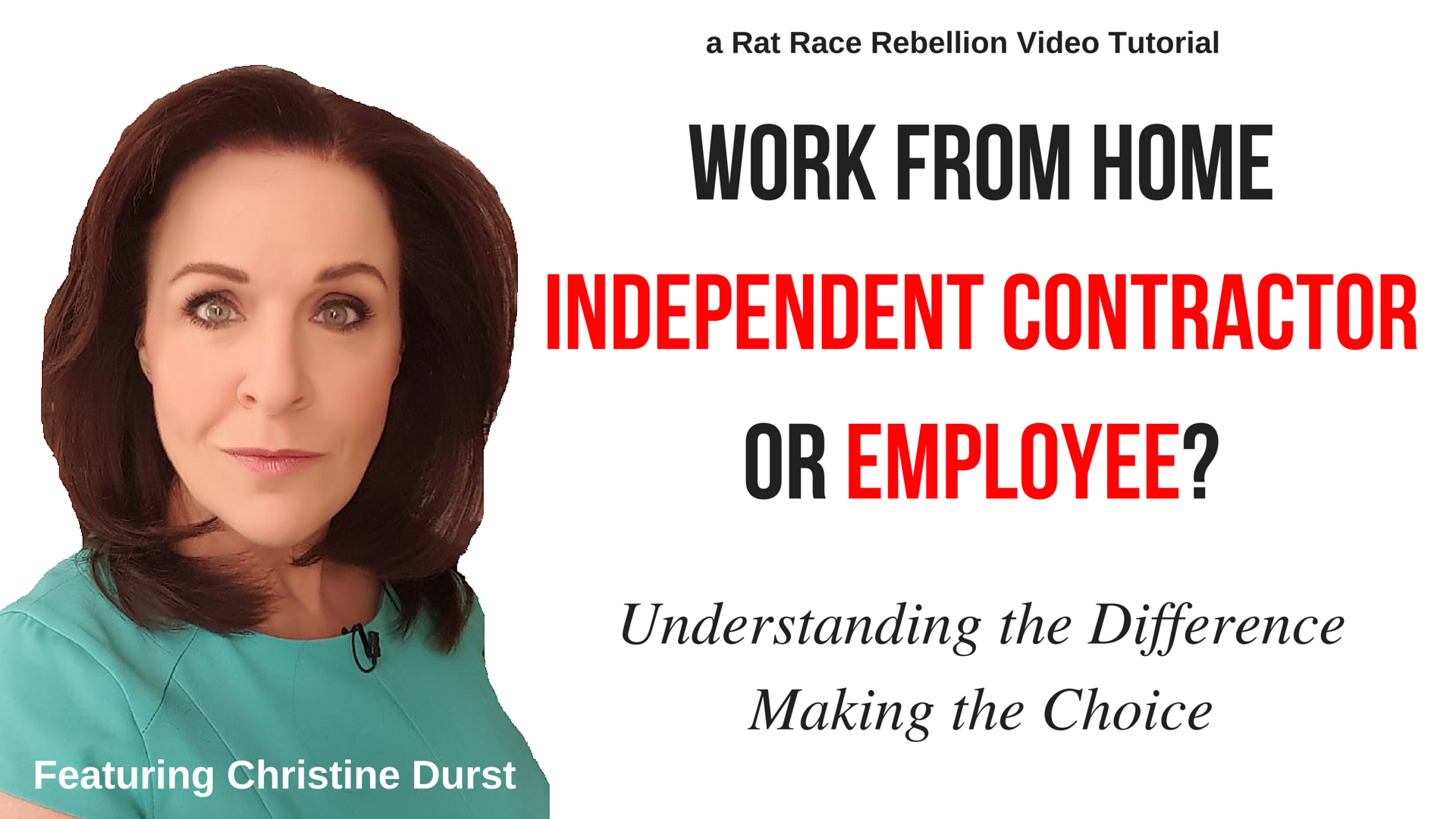 by Chris Durst     July 24, 2016
Far too often we see posts from job seekers on boards across the internet proclaiming, "Company X is a scam! They want you to pay for a background check and training!"
More often than not, these types of posts stem from people not having a thorough understanding of the differences between working as an EMPLOYEE and an INDEPENDENT CONTRACTOR, and that sometimes fees are in place because IRS regulations make it necessary.
In this video, I break it down a bit to help job seekers better understand those differences and to help them make the choice that is best for them.
Here's the video (if you prefer to view directly on YouTube, click here.) Subscribe to our YouTube channel.
PLEASE SHARE this post – turn your friends into Rat Race Rebels!
BE SURE TO CHECK OUT OUR OTHER RECENT POSTS FOR MORE JOBS