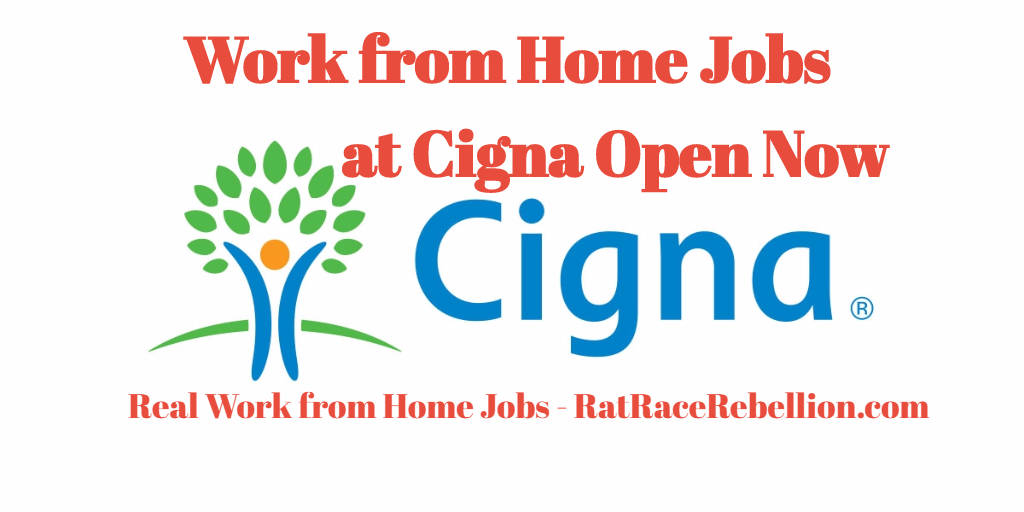 By Mike Haaren – June 13, 2016
Cigna, the health insurance services giant, is another established company that often hires home-based workers. Of its 37,000 employees, 3,000 reportedly worked from home as of 2014. Employee reviews often reference work-at-home options. (See, for example, reviews here. Scroll down and next to "Pros" click on the "work from home" link.)
A recent search of Cigna's job openings turned up many work from home leads, including Data Quality Auditor, Registered Nurses, Strategic Marketing Officer, Quality Review/Audit Specialist, Analytics Manager, Informatics/Analytics Manager and more.
To search for work from home jobs, just go to Cigna's jobs page and click on "Search U.S. Jobs." Then search with keywords such as "work at home," "work from home" and "remote" (without quotes).
♥ Share the love! If you know someone looking for work from home, please share the post. They'll love you and we will too! Thank you!