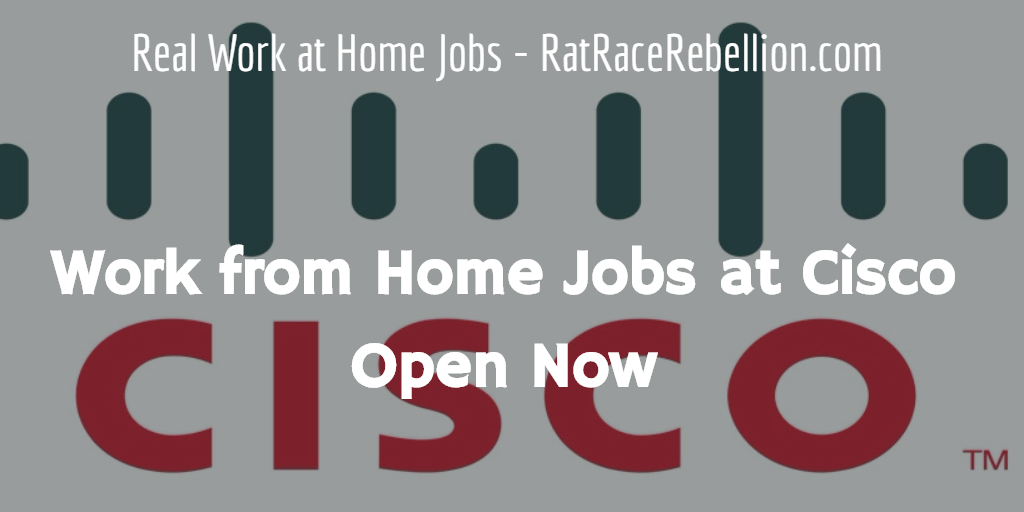 By Mike Haaren – June 4, 2016
Cisco is one of the pioneers in "working from anywhere." Since the company sells Cisco Virtual Office and other telework products, it has a vested interest in walking the talk.
As a Cisco VP said in Why I Work from Home, "In a recent survey…we found half of the respondents were more productive at home than in the office. We have seen attrition rates at half of normal among our remote workers, and 80% of our employees rate teleworking as 'very important' for employee satisfaction. For each hour of commute avoided, Cisco gains 40 minutes of employee productivity."
Cisco's "work from anywhere" and other flexible jobs currently include Administrative Assistant, Technical Writer, Business Analyst, Client Services Manager, Customer Support Engineer and hundreds more.
To find the jobs, go to Cisco's Search Jobs page. Scroll down and in the drop-down menu for "Flexible Work Option" select "Yes." See other fields to tailor your search.
♥ Share the love! If you know someone looking for work from home, please share the post. They'll love you and we will too! Thanks!