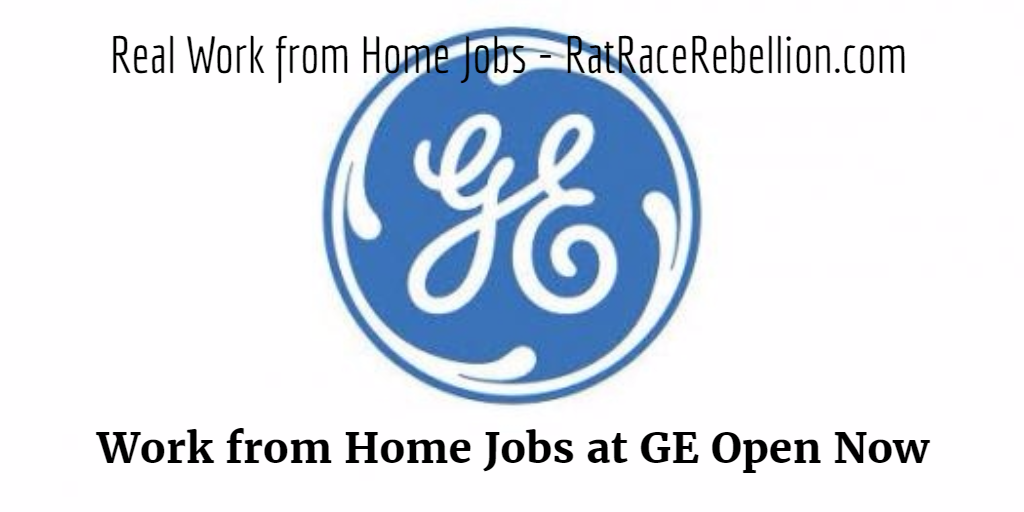 By Mike Haaren – Oct. 21, 2016
Work from Home Jobs at GE Open Now
General Electric was founded in 1892 by Thomas Edison and others, so it's been around for awhile. Even better, it has many home-based jobs on its website. GE has also hired work from home call center agents, and more on that in a moment.
Benefits and Pay
GE offers retirement and health benefits, which can change based on union negotiations. Health benefits include medical, dental and vision. For current health benefit details, click here.
Overall, employees give GE 3.8 stars out of 5 on Glassdoor. Salaries vary by position, and weren't quoted in the jobs we reviewed. But you can find examples here.
Finding the Jobs
Current searches on GE's Careers page using keywords "remote" and "home office" (without quotes) and specifying "United States" as the country turns up a variety of jobs in diverse locations. Roles include Project Manager, Technical Instructor, Cyber Staff Account Manager, Network Systems Specialist, Director – Digital Engineering, and many more.
Using "work from home," telecommute, and variations as search terms doesn't work as well, as GE's job descriptions don't appear to employ those terms often. To search GE's job listings, click here.
Until 2014, GE also hired work from home Customer Service Representatives for its GE Capital division. GE Capital then became a separate company, Synchrony Financial. Those jobs, including bilingual Spanish, are available at Synchrony for applicants in the Phoenix, AZ area. To see them, click here.
PLEASE SHARE this post – turn your friends into Rat Race Rebels!