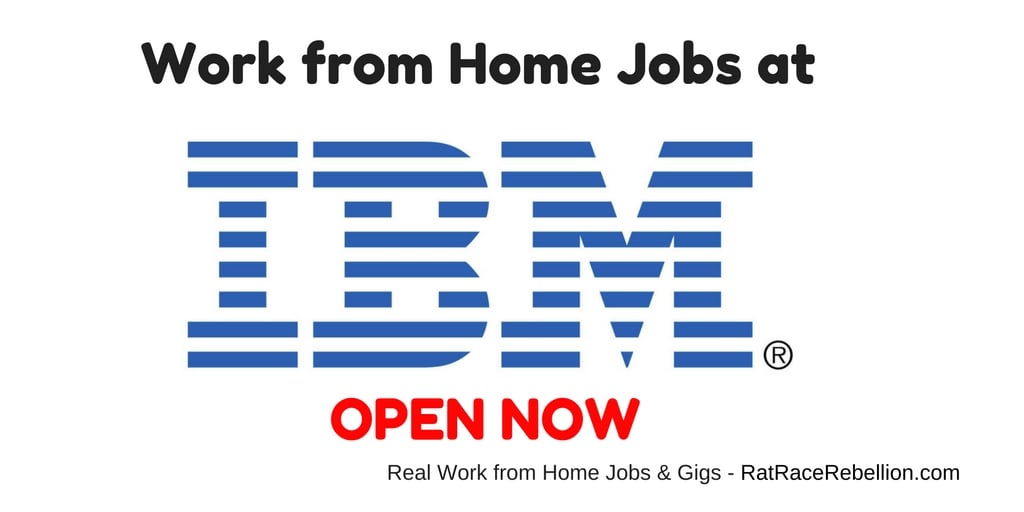 By Mike Haaren – Aug. 18, 2016
With over 370,000 employees globally, IBM, headed by Virginia Rometty, has gone through many changes since it began in 1911. Time recorders, electric typewriters, gigantic mainframe computers, PCs, a worldwide consulting force that "works from anywhere"…. But it regularly gets high marks for work/life balance and work from home.
IBM employee reviews, for example, often mention working from home as an option, and a bias toward work/life balance. However, employees can put in long hours as quarterly periods end. For a sample of reviews, click here.
Working Mother Magazine also cited IBM as a top company in supporting parents. "IBM and Johnson & Johnson have been on the list every single year, and have earned the Pinnacle Award for 30 years of being Best Companies," the magazine said.
Many IBM employees appear to be working from home full-time. At IBM's Compose, for example, an Engineer job lead notes: "At Compose, everyone is remote from someone. Engineers, designers, support, developers… the vast majority of us work from home." For the full job description, click here.
Working from home at IBM seems to depend largely on the job, the job group and the manager. Engineers and Consultants often report working from home, but administrative personnel not so much.
How to Search for the Jobs
To search for work from home job options at IBM, go to their jobs search engine. Search with keywords such as "work from home," "work from anywhere" and "flexible work" (this last without quotes). Also try "remote work," which yields jobs that specify whether remote work is possible. (Scroll to the bottom of job leads for that entry.)
You can also use the Advanced Search option to fine-tune your search. Otherwise, simply search for jobs that interest you, then dig deeper on the web using the job title and search terms like those above. You may find an employee review that mentions working from home. Many of the jobs are international, too. Good luck as you move ahead!
PLEASE SHARE this post – turn your friends into Rat Race Rebels!
BE SURE TO CHECK OUT OUR OTHER RECENT POSTS FOR MORE JOBS