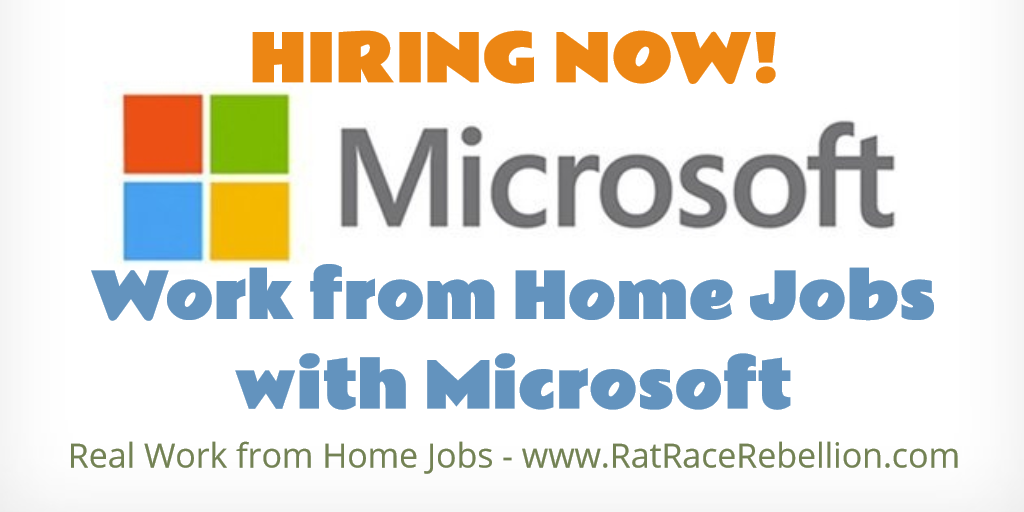 Microsoft, a major software and technology corporation (as though you needed us to tell you that), has long promoted the idea of telework.
As they explain it, their managers "on a case-by-case basis to evaluate flexible work arrangements, including part-time, job-sharing, and telecommuting based on employee and business needs."
Currently, their site has over 100 jobs that indicate "This Job is eligible for the following work arrangements: TeleWork." Bear in mind, some positions are full-telecommute and will allow you to work from home all of the time. Others will be partial-telecommute (work from home some days, in the office on others), and will therefore require that you live in a particular location.
As you might expect, many of the positions are tech-related, but they also list sales and management positions. If you don't find the perfect job for you, share this post with a "techie" friend or family member who could benefit.
Click here to see the current telework job listings with Microsoft.

Share this post with your Facebook Friends!