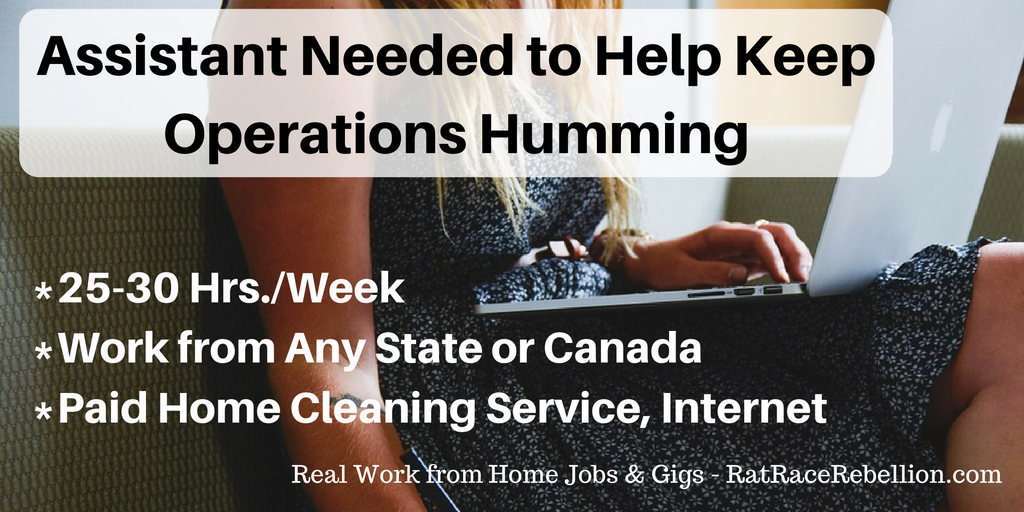 By Mike Haaren – Dec. 7, 2016
Work from Home Jobs – Part-Time Marketing Ops Assistant + Benefits – Work Anywhere in North America
MeetEdgar is a growing, legitimate company with a remote team of about 24 spread around the US, with one in Montreal. (You can see them here.) The company makes "Edgar," a service that lets website owners get maximum exposure of their blog posts and other content.
We've been posting the company's jobs regularly as they grow. Now they're looking for a part-time Marketing Ops Assistant. (Benefits include a paid home cleaning service and internet.) Before I get to the position, the company seems to have a pretty cool policy about work: "While we work remotely, we all keep regular, predictable hours – you're not expected to check in outside of those hours, unless previously arranged for a specific purpose." Employee reviews give the company 4.8 stars out of 5.
For the Marketing Ops Assistant job, you'll be working 25-30 hours per week. If you have Assistant or Virtual Assistant-type experience, that's a plus. What they want is someone with strengths in project management and daily operations — simplifying complex schedules, keeping docs organized, spotting weaknesses in everyday processes, etc.
Benefits (Quoted from Site)
– Monthly cleaning service for your home
– Paid home Internet service
– Coworking space/coffee shop working expenses
– An extra paid day off per quarter so you can volunteer in your community
– Books, conferences, and other educational resources
To go to the job, click here. For more on the company culture and work policies, click here.
PLEASE SHARE this post – turn your friends into Rat Race Rebels!