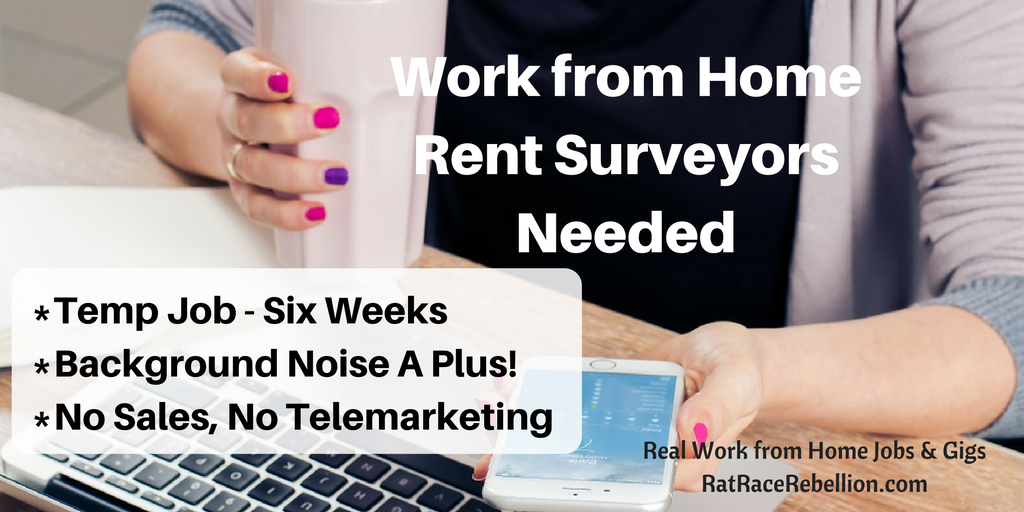 By Mike Haaren – Dec. 1, 2016
Work from Home Jobs – Temporary Rent Surveyors
If you're looking for a six-week gig from home that welcomes background noise, Yardi Matrix needs Rent Surveyors now. It can be a quick way to get some cash, and you can update your resume, too. (Don't wait to apply, though. "Space is limited.")
Every year Yardi Matrix hires people to call apartment complexes for its surveys. Pretty simple — you pretend to be a renter and ask basic questions about the apartments. No selling, no telemarketing. Noise in the background is fine, since you're an everyday caller.
The pay will be at least minimum wage for your location, the company says. (The formula is $6 per hour plus a piece rate of $.60 for surveys marked Done, $.40 for surveys marked Wrong Number, $.20 for surveys marked Part-Done, and $.10 per survey marked Answering Machine or No Answer.)
You'll make calls between 9 am and 6 pm in the surveyed time zones. Do at least 60 surveys the first week, and 80 surveys each of the following five weeks, and you're good to go.
If you have high-speed internet and can make long distance calls, why not give it a shot? For details, click here. Good luck!
PLEASE SHARE this post – turn your friends into Rat Race Rebels!