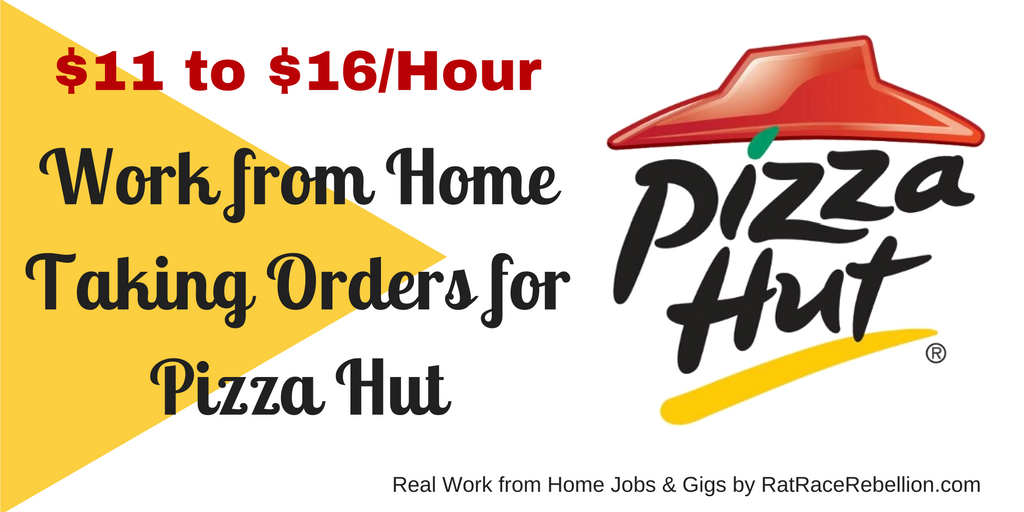 by Chris Durst     Dec. 9, 2016
ContractWorld contracts with work from home customer service agents to service their many accounts – including Pizza Hut!
Pay: As a Remote Contract Agent you can earn on average $11 to $16 an hour.
From their site:
Flexible On-Line Scheduling: As a Home Agent you set your work availability to suit your lifestyle, while ensuring you are meeting the contracts requirements.
You get private access to LiveXconnect.com where you can easily build your work schedules in advance.
Hours are distributed evenly within the availability profile you set up. Get extra hours or post unwanted hours to other Remote Contract Agents using the "Shift Board".
Training:
You are fully trained, on-line, for each of your chosen work-at-home jobs. Training time varies by client, it can be few days or sometimes a week or two. You are required to pay a small fee for your training courses.*

*IMPORTANT NOTE:
These are independent contractor roles, so you will not be an employee of the company. You will work for yourself and ContractWorld will contract with you to service their customers. If you've ever wanted to be your own boss, call center opportunities are a great place to begin.
There are LEGITIMATE FEES associated with this opportunity. The IRS is very strict about the differences between employee and independent contractor status. For example, a company that works with contractors cannot pay for their training so, in many cases, companies like this one will charge a small, legitimate fee to train you to work on specific customer accounts. There may also be a small monthly fee for use of their equipment to handle incoming calls. The fees are not big and, in most cases, can be written off as business expenses on your taxes. 🙂
Click here to learn more about this opportunity.
PLEASE SHARE this post – turn your friends into Rat Race Rebels!