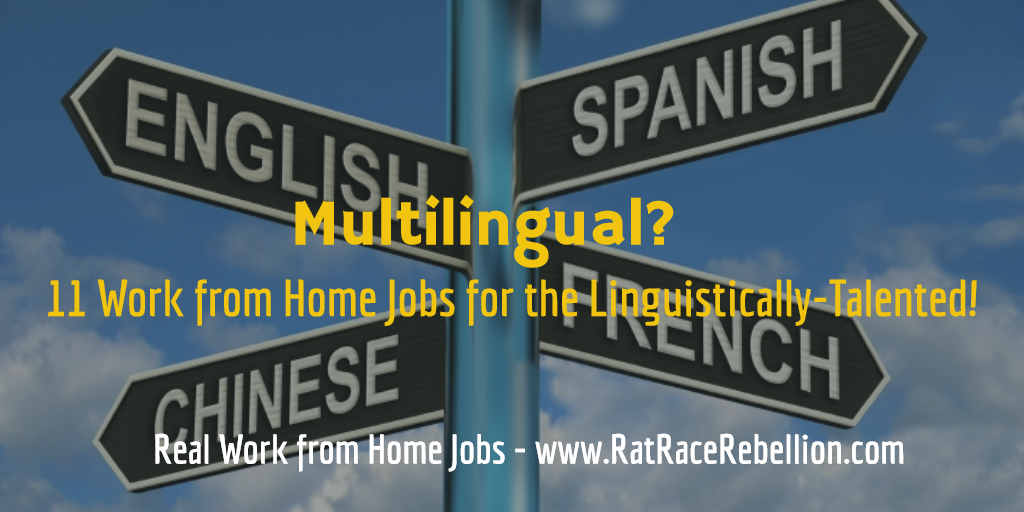 by Chris Durst     June 16, 2016
In spite of my efforts to learn French in high school, I am abashedly mono-lingual. I have always admired those who are fluent in more than one language – seamlessly moving from one language to another.
If you are one of those talented multilingual folks, there are many work from home opportunities for you, including translation, localization, interpretation and others.
Here are 11 links to get you started on the path to making money with your linguistic abilities!
Telelanguage – Hires Interpreters
Translations ABC – Hires translators, interpreters, proofreaders, graphic designers, and web localization experts.
Accurapid – Hires independent translators
Berlitz Language – Occasionally hires home-based Language Instructors
Search for "work from home" in the City column
LanguageLine Services – Hires work from home Interpreters
Select the country you live in, then type the word "home" into the Keyword field
Middlebury Interactive Languages – Hires remote Online Language Teachers
New World Language Services, Inc. – Hires Interpreters and Translators
Globo – Hires work from home Interpreters
Ubiqus – Hires work from home Interpreters and Translators
CyraCom Language Solutions – Hires Interpreters
TransPerfect – Hires work from home Interpreters and Translators
If you have friends or family members who are multilingual and looking for a work from home job that will enable them to leverage their language skills, please share this post with them today!