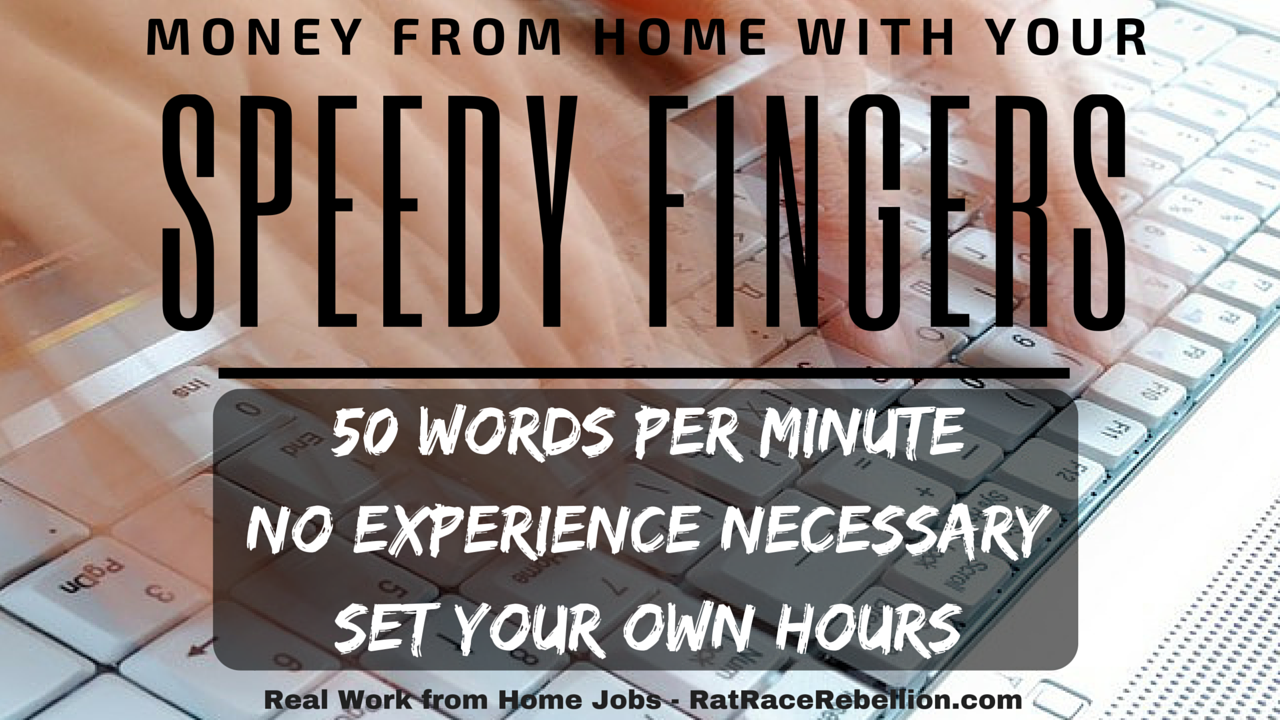 by Chris Durst       July 8, 2016
Focus Forward is always looking for work from home independent transcriptionists to handle their workflow of audio transcription.
If you can accurately type at least 50 words per minute and can commit to transcribing a minimum of 4 hours of audio per week, you should consider applying! They indicate that they "prefer" experience, but if you can pass their test you should have no problem landing a spot with them. (We know of many non-experienced transcribers who are now experienced because they got on board with Focus Forward!)
Regarding pay, the independent contractor's range of pay is $0.40 to $0.65 per audio minute. And according to the company:
"Your speed will increase with experience and on average a 15 minute file takes about an hour to transcribe."
This means that if your speed is good, you can make about $10/hour or $40/audio hour. Additionally, when they receive short-deadline projects, premiums are paid for quick turnaround.
You must have a high speed internet connection and you will not be required to purchase any equipment. You may, however, find that a foot pedal will help you transcribe a lot faster. Transcribers we've spoken with tell us that the cost of a good foot pedal ($50 – $100) is a great investment as the increased productivity means higher pay per hour.
Independent transcriptionists with Focus Forward use the online scheduling tool to post available hours and set their schedules.
That said, Focus Forward commits to deadlines for their clients, and it's really important that you meet the deadlines for the jobs you are given. If not, you put their reputation at risk with their clients, and you'll likely lose your position with Focus Forward as well. So the rule of thumb here is, don't bite off more than you can chew!
Click here to learn more about this opportunity and to apply.
Please forward this post to your Speedy-Fingered Friends & Family!
BE SURE TO CHECK OUT OUR OTHER RECENT POSTS FOR MORE JOBS