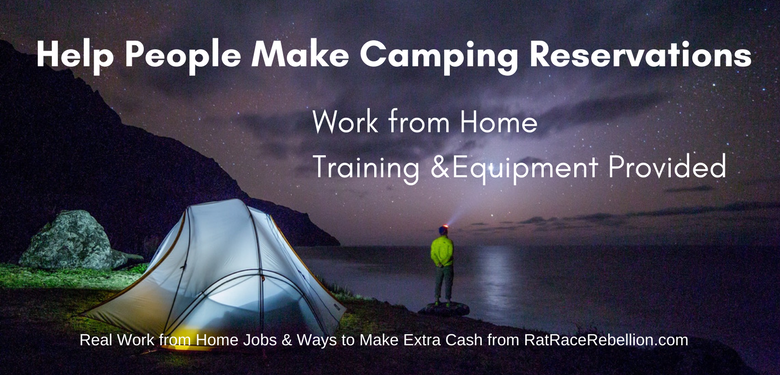 by Chris Durst   Updated June 3, 2017
The Active Network seeks part-time seasonal Reservation Agents to help people make camping reservations. Training and equipment are provided. Inbound calls.
"We are currently hiring residents in the states of: AL, AR, DE, FL, GA, IA, ID, IN, KY, LA, MS, NY, OH, OR, PA, TX, WI, NH."




Pay is on the low end, reportedly about $8.29/hr., so it won't be a good fit for everyone. On the flip side, this is an entry-level position, and if you need to get income going and update your resume, it could be worth a shot.
The company also provides some equipment — a hard drive thin client computer and headset — which many employers do not.
This is a seasonal job expected to last through early September, with a chance for future (12 months per year) part-time status, the company says. The time commitment is 25-29 hrs. per week.
Requirements include a standard phone line, quiet work environment, solid computer skills and a typing speed of 20-29 WPM. For more on the openings, click here. Employee reviews give the company 2.6 stars out of 5 on Glassdoor. If you decide to apply, good luck!
Click here for job details and to apply.
PLEASE SHARE this post – turn your friends into Rat Race Rebels!