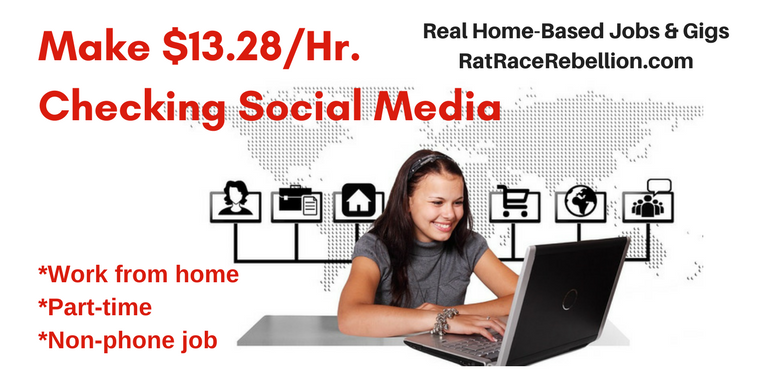 By Mike Haaren – Co-Founder – March 14, 2017
Work from Home Jobs – Get Paid to Check Facebook's Newsfeed – Training Provided – Avg. $13.28/Hr. – Non-Phone Job – No State Hiring Restrictions Mentioned
Appen, a legitimate hirer of home-based workers, is looking for part-time people to check Facebook's newsfeed. Training provided. Average pay reported by employees in Glassdoor reviews is about $13.28/hr., though this hasn't been confirmed with Appen. No state hiring restrictions are given.
You'll be reviewing Facebook's newsfeed posts to see if they're relevant, rating them, and gathering related data. For the schedule, Appen says, "You'll need to commit to work 1-4 flexible hours a day, 5 days per week. For some projects, at least one day must be a weekend day. Once accepted for a project, you must meet consistent quality standards. Superior performance will make you eligible for additional social media projects."
Requirements
Requirements include daily social media activity, a computer less than three years old, Windows or Mac, and high-speed internet.
Employee reviews on Glassdoor and Indeed give Appen 3.2 stars out of five. This job depends on workflow and may or may not last long, so you'll probably want to treat it as an extra-cash temp gig.
To go to the listing, click here, then select USA in the country menu. Scroll down and click on Start. On the job results page, click on the Social Media Evaluator link published 2017.01.13. The jobs page is a bit glitchy and you may have to try with several browsers. It can also take a while for Appen to reply to applications, so don't despair. Good luck!
PLEASE SHARE this post – turn your friends into Rat Race Rebels!