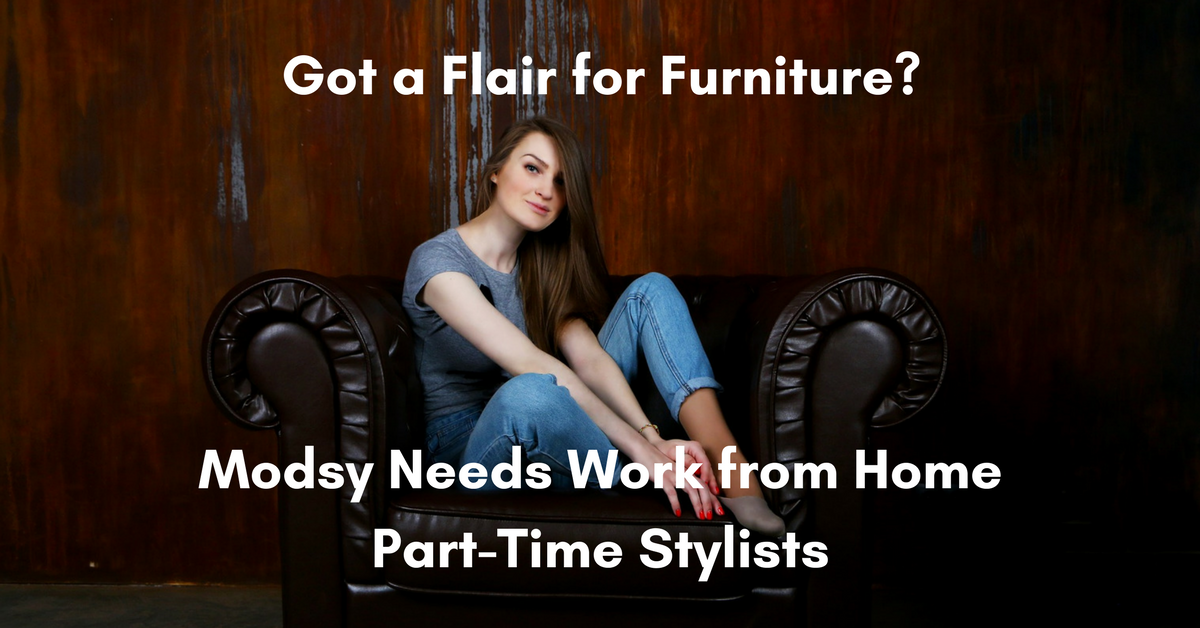 By Mike Haaren – Rat Race Rebellion Co-Founder – Updated April 18, 2018
Work from Home Jobs – Part-Time Stylists Needed – Interior Design
Modsy is a young San Francisco company that lets people visualize new furniture in their rooms — online — before they buy it. The company creates designs to help consumers see what furnishings might suit them best. "Our mission is to change the way we imagine, design and create our homes."
Modsy is looking for part-time Stylists to support their design team. They're hiring from New York City, Chicago, San Francisco and Raleigh (NC). You'll need to be well-organized, detail-oriented, and able to juggle priorities. "If you also have a passion for design, technology and creativity you will be a perfect fit to our team!" the company adds.




In their words:
Modsy is changing the world of interior design careers! We are looking for new talent to join our remote team of stylists to help create beautiful and stylish designs for Modsy customers.
Applicants must possess a Bachelor's Degree, have a background in interior design and have very strong technical skills as you'll be required to work with our proprietary 3d layout software. You must be able to work dedicated 4 to 6-hour shifts (minimum 20 hours per week) in PST hours, as well as meet hard deadlines.  You will be working in real time with our in-house staff in San Francisco. We will not move forward with applicants who already have full-time jobs since the shifts will require your undivided attention in 4-6 hour shifts (PST hours).
This entry-level opportunity is great for junior designers or for candidates with design experience who want to be part of a startup changing the interior design world. This is a fast-paced job with hard deadlines that offers incredible experience and growth opportunities, all with the added benefit and flexibility of working remote.
Responsibilities
Key responsibilities include styling and floor planning customer spaces, and meeting hard deadlines of 2-hour room styling.
This is a unique opportunity to work 100% from home, in real time with our SF office team members. You must own a computer and have excellent access to the internet.
We are looking for part time stylists that can commit to at least 20 hours per week for shifts that are a minimum of 4 hours at a time during PST business hours.
Since this is a remote opportunity it does require excellent communication and  organizational skills to keep track of and complete projects on time.You will need to be able to keep track of and be held accountable for the projects that you accept.
Minimum (Required) Qualifications
Bachelor's Degree, preferred background in Interior Design, Art History, Architecture, or

Retail furniture design experience

Extreme attention to detail

Flexibility with working for fast-paced tech startup

Relevant Interior Design Work Experience




To go straight to the openings, click here and scroll down. For more jobs like these, see our Daily Jobs & Gigs page. To be the first to hear about jobs like these, like our Facebook page. May you be working from home soon!
PLEASE SHARE this post – turn your friends into Rat Race Rebels!