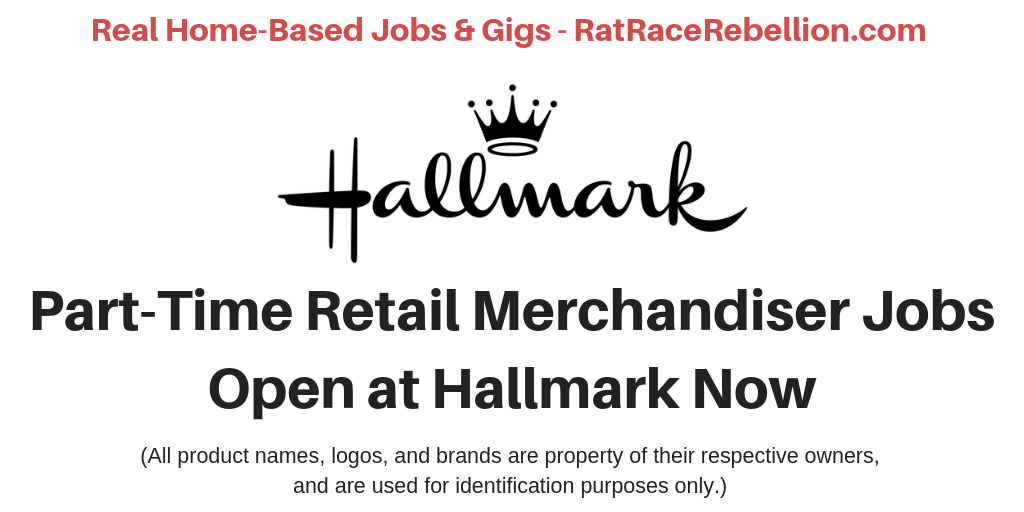 By Chris Durst   Nov. 19, 2018
If you're looking for a part-time job, Hallmark continues to recruit Merchandisers. With these positions you'll work from a home base, where you'll do your paperwork and reporting, and you'll travel to local stores to perform the necessary duties.
Many people appreciate the balance and flexibility of being able to get "out of the house" for a little while and be around other adults, without having to go "all in" with a traditional [email protected] job. Per employee reviews on Glassdoor, pay ranges from $8 to $15/hr., with an average of $10.
Here's what Hallmark has to say about these roles:
Retail Merchandiser
The Retail Merchandiser is a part-time position that performs service work in the Hallmark department in various retail stores such as grocery stores, drug stores, department stores and mass retailers. Handles stocking, straightening, replenishing and tracking the inventory of Hallmark products, both inside and outside of the Hallmark department. These positions do not service Hallmark Card Shops.
Installation Merchandiser
The Installation Merchandiser is a part-time position that performs installation and occasional service work in the Hallmark department of various retail stores. Installation activities include building Hallmark fixtures, moving card departments, installing new stores, store relocations, and card department remodels.
Click here to see videos about these positions. Then click HERE and enter the word "Merchandiser" (without quotes) in the search field. For more jobs like these, see our Newest Jobs & Gigs page. To be the first to hear about jobs like these, like our Facebook page. Good luck in next steps!
PLEASE SHARE this post – turn your friends into Rat Race Rebels!