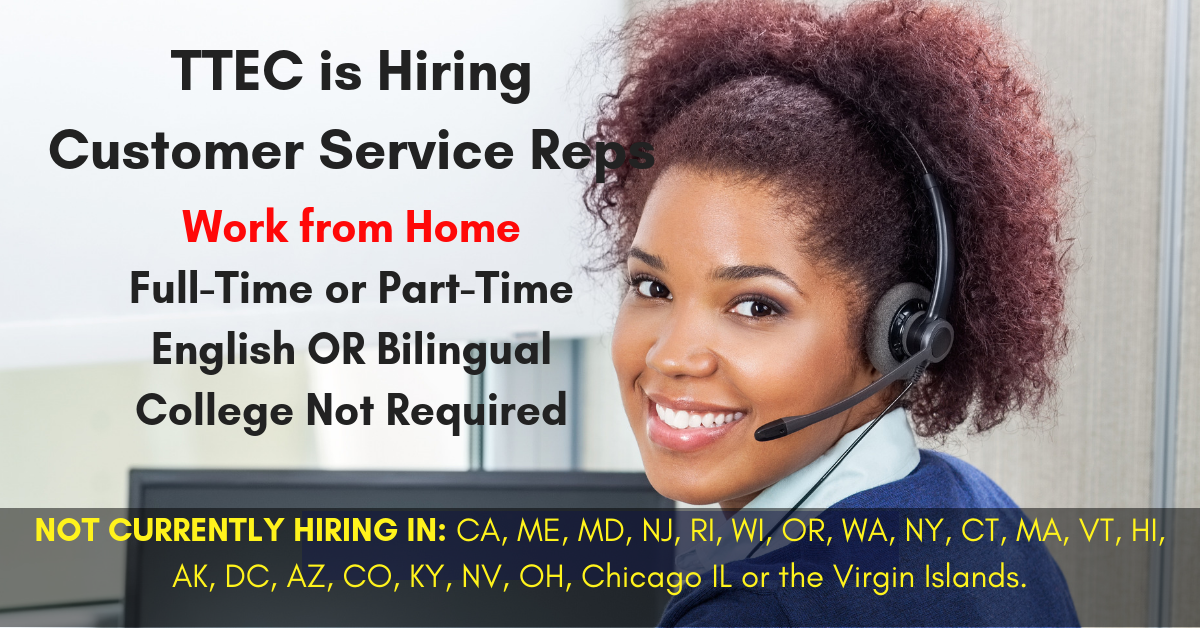 TTEC Now Hiring Full- and Part-Time Customer Service Reps. Also seeking Bilingual Reps!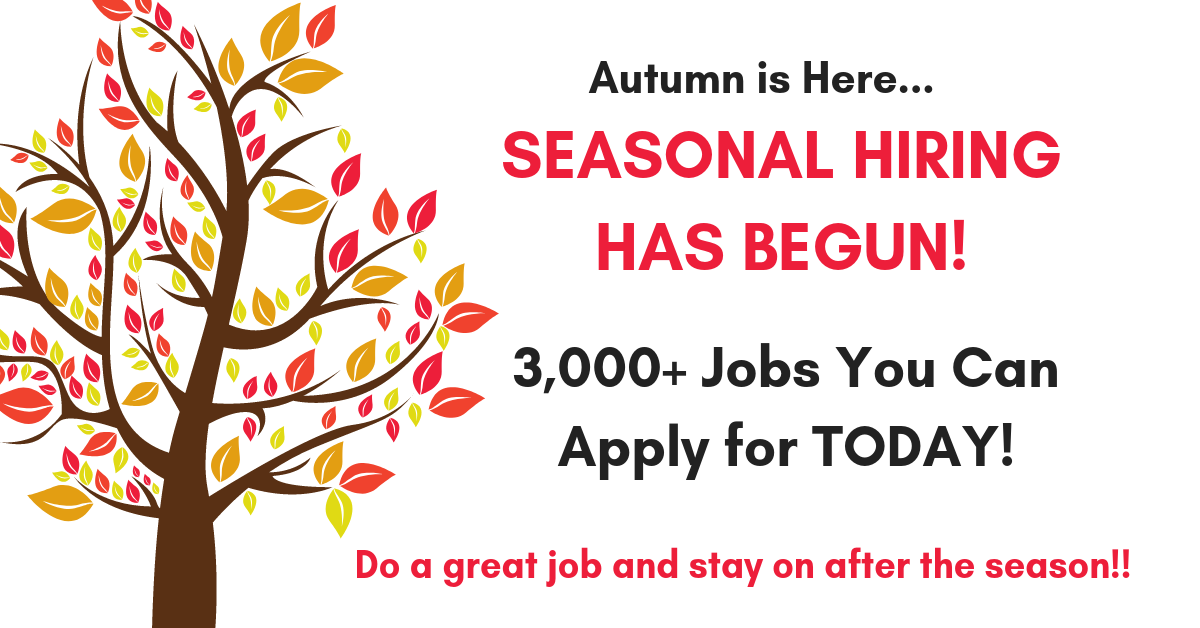 3,000+ Seasonal Positions With Three Great Companies Hiring Now – Take advantage of their seasonal hiring needs, stay on beyond the season!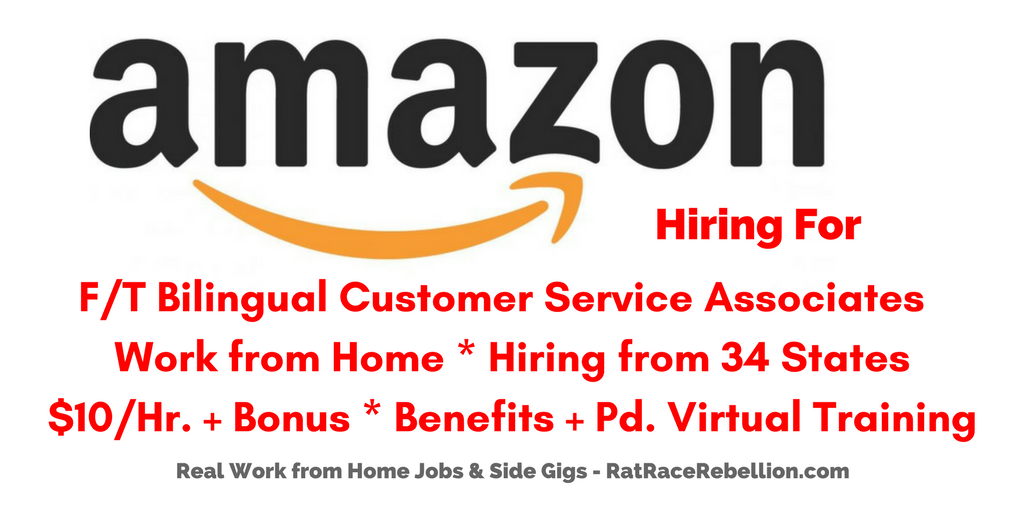 Bilingual in Spanish, French, Italian, German or Japanese? Check these work from home jobs with Amazon!