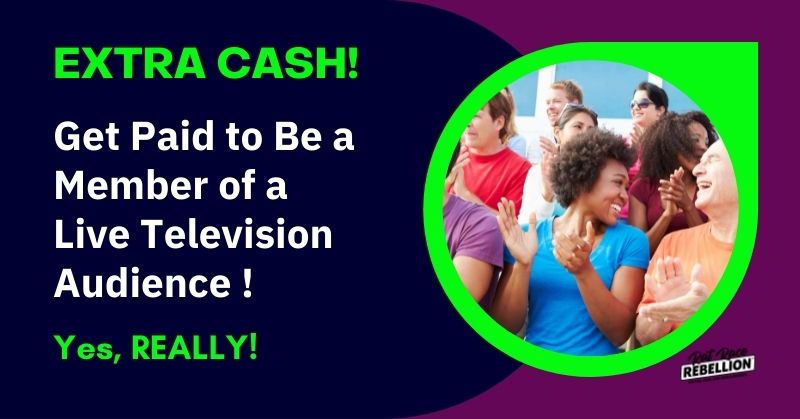 by Chris Durst       Oct. 20, 2021
Did you know that shows like Bill Maher, The Real, Ellen, The Verdict With Judge Hatchett, and even some award shows actually pay people to sit in the audience (and applaud, and gasp, and laugh…)?
It's true!
Standing Room Only is a company that helps populate audiences for television and events.
In a recent interview with Valley Scene Magazine, Standing Room Only Audience and Casting Company's owner, Lisa Garr, noted that the company has provided audience members for The Real Time with Bill Maher Show, the American Music Awards, and even Kevin Hart's new comedy show.
The company is also really tuned in to creating a COVID-safe audience experience.
Regarding Payment:
"Regular paydays are designated as follows. (1) for labor performed between the 1st and 15th days of a month, inclusive, payment shall be made between the 16th and 26th of that month; (2) for labor performed between the 16th and the last day of any month, inclusive, payment shall be made between the 1st and 10th of the following month Payment is timely if postmarked by the due date."
How do I become an audience member and get paid to attend TV shows?
Very simple, create an SRO profile, apply to shows on the shows page.
Once you are booked for a show, complete the 4-step confirmation process.
You will then receive a confirmation email with the show information.
Date, Time, Location, Dress code, etc.

NOTE: All audience members are on Payroll though a payroll service. You will need to bring the required documentation to be onboarded for payroll attending your first show.
CLICK HERE to get a peek at current openings and to apply. For more jobs like these, check our Newest Jobs & Gigs page. To be the first to hear about jobs like these, like our Facebook page. Good luck in your work from home plans!
PLEASE SHARE this post – turn your friends into Rat Race Rebels!