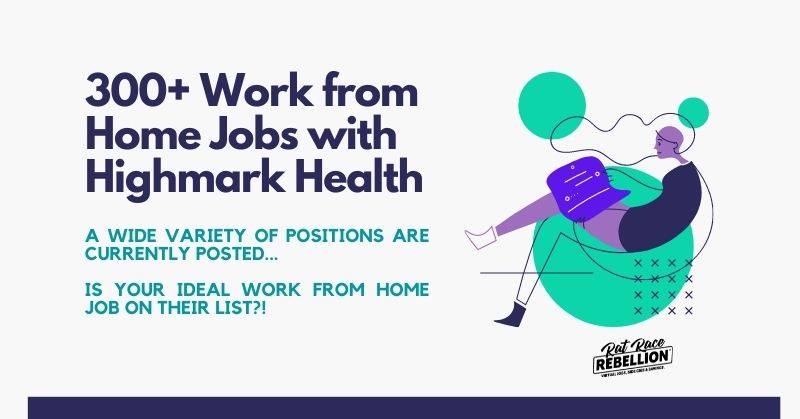 by Chris Durst      Sep. 8, 2021
Highmark Health is a US-based blended health organization with over 35,000 employees.
The company currently has over 300 work from home positions in a variety of job types.
Pay, hours, and experience will vary according to position.
The company is rated 3.2 out of 5 stars on Indeed and 3.5 out of 5 stars on Glassdoor.
The company currently has positions in the following job categories:
IS/IT
Clinical Services
Business Analysis/Reporting
Finance
Project_Management
Medical Records
Customer Service
Human Resources
Provider Services
Sales/Account Management
Communications
Marketing/Advertising
Claims
Strategic Planning/Corp Development
Product Development
Change Management
Emergency Services
Pharmacy
IT_Consulting
Actuarial Services
Nursing
Administrative Services
Procurement
Vendor Management
Tech
Rehab
Legal
Government Affairs
Audit & Compliance
WVA unit jobs
As an example of what the company is looking for, here's a bit from their Customer Service job post:
"This job handles customer inquiries by telephone and/or email and/or in person from individual members, groups, providers and brokers in a customer service center. Troubleshoots and resolves customer complaints. Ensures that responses to inquiries are completed timely and according to established service and quality standards.
ESSENTIAL RESPONSIBILITIES
Resolve customer inquiries and complaints via written, telephonic and face-to-face communication in a timely and accurate manner.
Prepare adjustments for services not properly processed, either systematically, or by forwarding to the appropriate area for follow up and resolution.
Meet all production, quality, and adherence standards. Attends all required training classes.
Elevate issues to next level of supervision, as appropriate.
Maintain accurate records, including timekeeping records.
Other duties as assigned or requested.
EDUCATION – Required
EXPERIENCE
Required
6 months of Customer Service in a customer facing role
Preferred
Customer Service in a call-center environment
Customer Service in a Healthcare related call-center environment strongly preferred
SKILLS
Knowledge of principles and processes for providing customer service, including customer needs assessment and meeting standards.
Ability to handle many tasks simultaneously and respond to customers and their issues promptly and professionally.
Ability to take direction and to navigate through multiple systems simultaneously.
Ability to maintain composure under stressful and fast-paced conditions.
Strong written and verbal communication skills
Ability to communicate complex information in a simple, customer facing way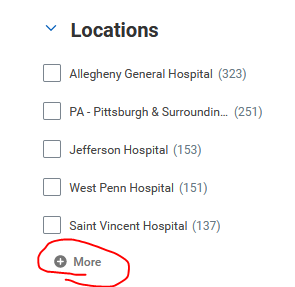 TO SEE ALL WORK FROM HOME JOBS, START HERE then, in the left column, check the click the "+ More" link below the "Locations" menu to expose more options. THEN, check the "Remote" and "Work From Home" boxes. The work from home jobs will be listed in the right column.
To see more jobs like these, check our Newest Jobs & Gigs page. To be the first to hear about jobs like these, like our Facebook page and check your feed for our posts. May you be working from home soon!
PLEASE SHARE this post – turn your friends into Rat Race Rebels!
[social_warfare]