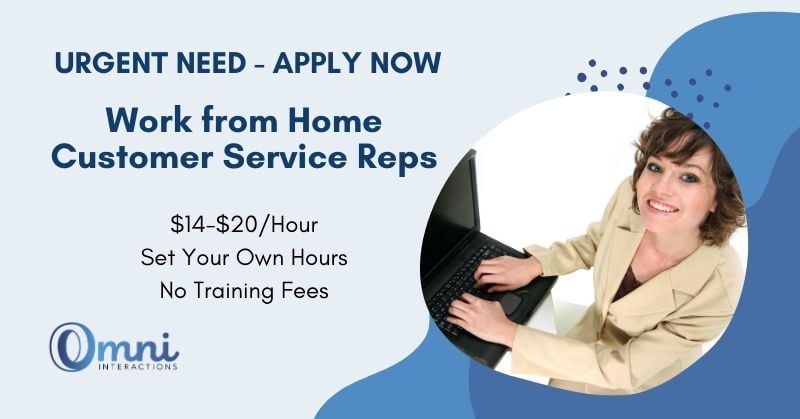 Sponsored post by Chris Durst       Apr. 28, 2021
Omni Interactions may be "the new kid on the block" in the work from home call center sector but, thinking back to school, the new kid always did have a unique style and a cool new way of doing things, right?
Started in 2016, Omni Interactions was created and is headed by people who have been leaders in the work from home arena for over 30 years. So, while the company is new(ish), the team has decades of experience that's propelling Omni's  spectacular growth (up 348% in the first quarter of this year).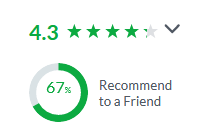 With all that said, I'm pleased to inform you that this "cool new kid" wants to meet YOU!!
(By the way, if you need a little peer pressure, others who have already been welcomed into the Omni circle give the company high praise. Based on their feedback, Omni has an impressive rating of 4.3 out of 5 stars on Glassdoor.)
---
Due to the aforementioned growth, the company has an immediate and urgent need for Customer Service professionals — or Gig Brand Ambassadors (GBA) as they call them at Omni.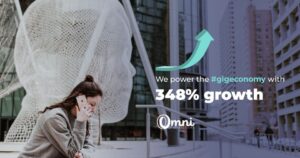 ---
These are Independent Contractor roles, so you will enjoy all of the benefits of working for yourself, while still having the support of a stable and growing company.
Here's a nutshell look a the available openings:
Type of Opportunities:
Work From Home Customer Service
Work from Home Bilingual Customer Service & Support
Full-Time or Part-Time
Both Full- and Part-Time are available
Seeking Contractors in:
AL, AZ, AR, CO, FL, GA, ID, IN, IA, KS, KY, LA, MN, MO, MT, NE, NV, NH, NM, NC, ND, OH, OK, PA, SD, TN, TX, UT, VA, WV, WI, WY and Washington, D.C.

NOTE: Don't even think about trying to disguise your location!

Like Liam Neeson in Taken, the Omni team has, "a very particular set of skills. Skills they have acquired over a very long career…"

They will look for you, they will find you, they will kill… your application.

Just don't do it, OK? 😉

Duration of Work/Projects:
Both seasonal and long term projects. Nothing permanent but Omni promotes from within with potential to become a W2 employee.
Pay Range:
"$14-$16 an hour. Some current projects offer $17 with up to $20 at peak times."

What Makes Omni Different?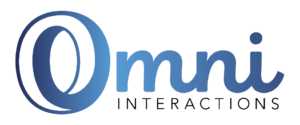 If you've considered diving into the Independent Contractor pool, but were worried about fees and fairness, you'll really like the Omni difference.
In my conversation with the company's SR Sourcing Lead, I asked what sets Omni apart from the other call center companies that are also working with independent customer service professionals. Among the differences she cited were:
Higher pay rates – higher rates than many call center companies ($14-$16 an hour, with some current projects offering $17 with up to $20 at peak times)
Paid an hourly rate, not a talk-time rate – Omni pays an hourly rate for the time you are on the clock, not on the phone – after all, it's not your fault the phones are quiet sometimes
Experience is not mandatory – while strong customer service skills are a plus, Omni welcomes everyone to apply (assuming you are in the US and in an eligible hire state… again, don't make them go Liam Neeson on you)
Create your own schedule – hooray for self-employment!
Variety – represent their clients' brands across email, text, phone, chat, and social media
Credit history/score is not a disqualifier – hiccups happen to the best of us, Omni isn't going to judge you for it
NO FEE for training – NOT EVER, NOT FOR ANY ACCOUNT, PERIOD
NO subscription fees in order to get access to their platform – for real, the only fee is the one-time $19 background check fee and that is paid directly to the background check company AND you can write it off on your taxes as a business expense 🙂
Potential for great contractors to become W2 employees – as opportunities present, Omni looks to their amazing GBAs for the best folks to add to their corporate team

The Application Process
Omni is very transparent about what to expect! Their site has a comprehensive FAQ that will give you all of the details you want about:
The company
The application process (including hardware, software, and internet requirements)
Onboarding
Certification
Scheduling
Payments
Be sure to read through that information before applying as it will help pave the way to a smooth, no-surprises process.
The application process is straightforward:
Click on the Apply Now button on this page and select the GBA opening you are applying for.
Fill out the full application, this portion should only take a few minutes.
Complete the video interview, this is quick and easy and can be done on your phone!
Select the client opportunity and class dates you want to move forward with
Initiate your background check, you will be charged $19* (paid directly to the vendor)
Fill out paperwork – W9 (tax form), and a service agreement.
*This is the only fee you can expect to pay with Omni, we do not charge class fees or platform fees.
---
READY TO GET STARTED? Click the button below to get started on your exciting new adventure with Omni Interactions.

Be sure to SHARE this post with friends and family who might also want to work with Omni!
[social_warfare]