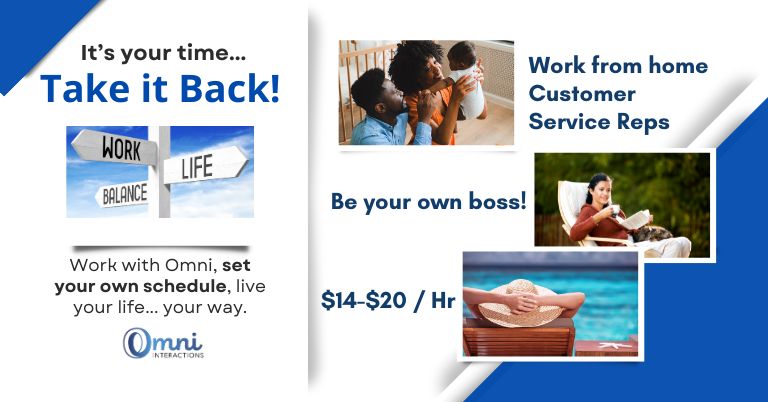 a Sponsored Post by Chris Durst      Sep. 20, 2023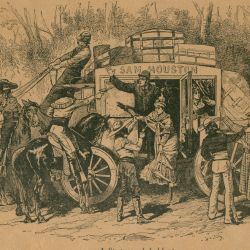 Your money or your life!
Anyone who's watched an old western movie has heard that line. It's the quintessential "bad guy" ultimatum. The kind of thing that could only happen in the movies… or is it?
How often do modern workers feel like they make that decision every day? Your money (your job, your income) or your life (your family, health, peace of mind, etc.).
How often do we feel we MUST choose "the money" in order to support the "life", only to feel that we are missing out on life because all our time is spent making money?

It's a vicious circle, but it doesn't have to be that way!
If you're looking for a work from home, Customer Service role that will allow you to set your own schedule (within the contract hours of operation, of course), Omni Interactions may have exactly what you're looking for!
Omni contracts with Independent contractors to provide excellent customer service (taking inbound phone calls, answering chat messages, and responding to emails) for the many clients they work with.
Once you are set up as an independent contractor, you'll gain access to a variety of Omni's exclusive contracts.
The company is currently accepting contractors from the following states:
AL, AZ, AR, CO, FL, GA, HI***, ID, IN, IA, KS, KY, LA, MN, MS, MO, NE, NV, NH, NM, NC, ND, OH, OK, PA, SC, SD, TX, TN, UT, VA, WV, WI, and WY.
Not all clients partner with contractors in all Omni states
Omni does not partner with contractors in Denver, Flagstaff, or Minneapolis/St. Paul
***Only open to contractors supporting eyecare industry client

Required Skills for Successful Contractors:
Exceptional written and verbal communication skills
Proven track record in customer service and delivering outstanding customer care
Keen attention to detail with strong problem-solving skills
Friendly, empathetic tone, and professional demeanor
Self-motivated, proactive, and resourceful mindset
Proficient in using technology, including computer applications and software.
HOURS / SCHEDULE
As an independent contractor, you can choose your hours! That means you can create a work schedule that works best for you. The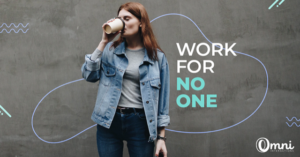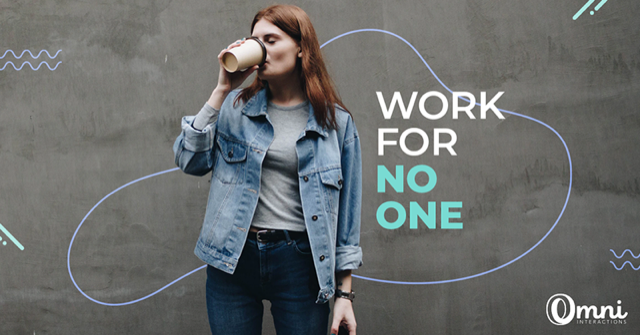 majority of available work hours are during weekdays and daytime
BACKGROUND CHECK
Omni, as with most companies that work with Independent Customer Service Reps, requires a background check as part of their contracting process. Because these are not employee positions, the contractor/applicant covers the cost of that check. It's important to note that background fees go to the background check partner and NOT to Omni. (It's $40 and, since you will be self-employed, it's tax deductible!)
Earnings & Revenue:
Contract earnings vary by client, with competitive rates typically ranging from $14 to $20 per hour
Pay is determined by your phone call status when assisting customers
Additional incentives available based on client and performance metrics.

Computer Skills Required
Minimum typing speed of 30 words per minute
Proficient in computer navigation
Toggling between screens
Basic keyboard functions
Able to use a mouse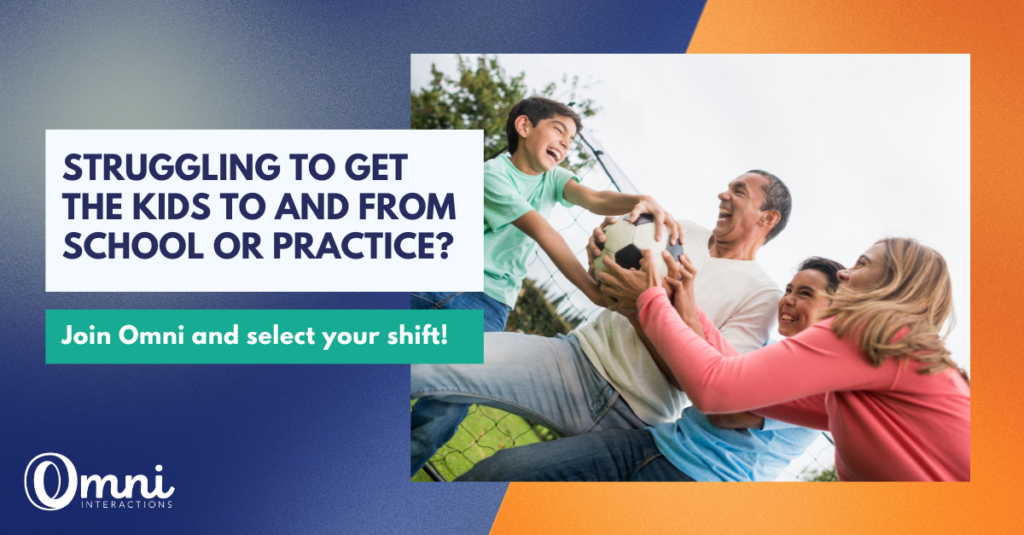 Home Office Requirements
Fully Updated PC running Windows 11 (Windows 10 and Apple Computers may be accepted by some clients)
1.60 GHz Processor + 4 GB RAM
A hard-wired, high-speed internet connection
10 Mbps download + 5 Mbps upload
Corded USB headset
Service Commitment – Hours Scheduled:
Must schedule your hours 2 weeks in advance
Hours Worked:
Omni Business Model expectation is 18 hours per week scheduled and worked.
During times of increased or decreased client demand, the business expectation will vary.
Omni will notify you when the client demand changes as soon as possible so you can meet the business needs.
STATUS
This is a business-to-business relationship. You (self-employed/your business) will be contracting to deliver services for Omni Interactions.
You will remain an independent contractor for the duration of your program assignment. As such, Omni Interactions will not be responsible for withholding taxes on your earnings while contracted with them. Additionally, contractors are not eligible for employee-specific benefits like, vacation pay, sick leave, retirement benefits, Social Security, worker's compensation, health or disability benefits, overtime, unemployment insurance benefits or employee benefits of any kind.