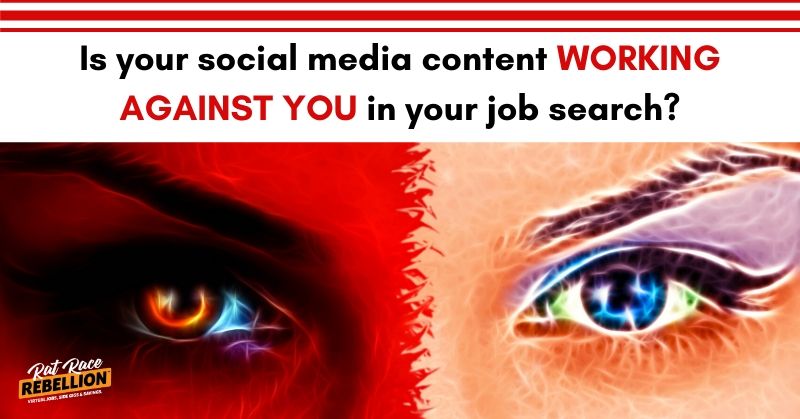 by Chris Durst      Jan. 14, 2020
Before you apply for any job, take some time to look at your social media pages. Not just Facebook, but all of your social media accounts.
According to a CareerBuilder survey of employers, over 50% of employers have found social media content that has caused them to NOT HIRE a candidate.
Other findings included:
"Seven in ten employers (70 percent) use social networking sites to research job candidates during hiring process- Nearly half of employers (48 percent) check up on current employees on social media- A third of employers (34 percent) have reprimanded or fired an employee based on content found online.
As social media permeates all aspects of our personal and professional lives, what you post online can have serious and lasting consequences. Employers who found content on a social networking site that caused them not to hire a job candidate said these were the primary reasons:
Job candidate posted provocative or inappropriate photographs, videos or information: 40 percent
Job candidate posted information about them drinking or using drugs: 36 percent
Job candidate had discriminatory comments related to race, gender, religion, etc.: 31 percent
Job candidate was linked to criminal behavior: 30 percent
Job candidate lied about qualifications: 27 percent
Job candidate had poor communication skills: 27 percent
Job candidate bad-mouthed their previous company or fellow employee: 25 percent
Job candidate's screen name was unprofessional: 22 percent
Job candidate shared confidential information from previous employers: 20 percent
Job candidate lied about an absence: 16 percent
Job candidate posted too frequently: 12 percent
On the other hand, those that found content that led them to hire a candidate said it was because they saw:
Job candidate's background information supported their professional qualifications for the job: 37 percent
Job candidate was creative: 34 percent
Job candidate's site conveyed a professional image: 33 percent
Job candidate was well-rounded, showed a wide range of interests: 31 percent
Got a good feel for the job candidate's personality, could see a good fit within the company culture: 31 percent
Job candidate had great communications skills: 28 percent
Job candidate received awards and accolades: 26 percent
Other people posted great references about the job candidate: 23 percent
Job candidate had interacted with company's social media accounts: 22 percent
Job candidate posted compelling video or other content: 21 percent
Job candidate had a large number of followers or subscribers: 18 percent"
Just a reminder to take an unbiased look at your own social media accounts. Try to see them through the eyes of someone who has never met you.
WOULD YOU HIRE YOU based on what you see there?
If not, be sure to make the appropriate changes before you hit the send button on your next application.
For hand-picked work from home job leads, check our Newest Jobs & Gigs page. May you be working from home soon!
PLEASE SHARE this post – turn your friends into Rat Race Rebels!
[social_warfare]