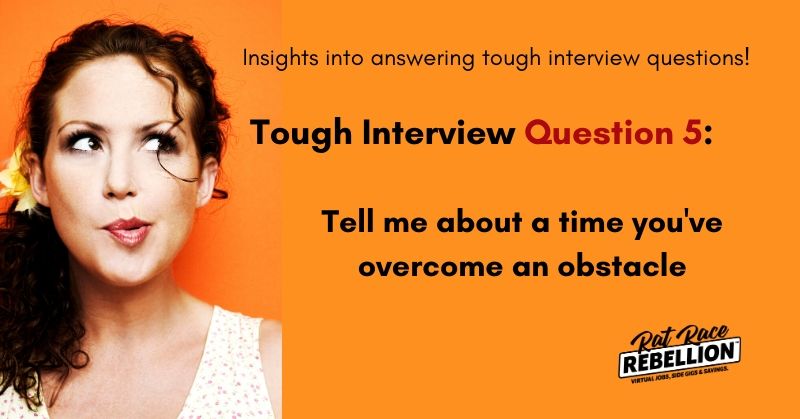 by Chris Durst     July 7, 2021
Some employers will ask this question to find out how you deal with difficulties. They want to know if you are a problem solver.
This is not occasion to tell a long-winded tale or to speak badly about the person(s) who may have caused the issue, but rather an opportunity to showcase your ability to act in a positive manner when faced with adverse situations.
The best answer consists of:
1. A brief overview of the SITUATION
"When I was an assistant in an advertising firm, a major client decided to go in a completely different direction with an ad campaign just days before it was set to launch."
2. Explain why the TASK was challenging
"This meant going back to the drawing board and creating a new campaign and a strategy for getting all of the pieces in place on a very abbreviated time line."
3. Describe the ACTIONS you took
"With so many moving parts and the accelerated pace of the project at hand, I offered to be the administrative point person for the project — essentially becoming the person who would be track the progress of all persons working on the project and keeping them all in one place."
4. What were the RESULTS of the action
"By becoming an administrative 'hub' for the project, the team was able to avoid the usual process of trying to track down status updates from people who are not always available and come directly to me. This saved dozens of hours of wasted man hours and the campaign was delivered as-ordered and on-time. The company also adopted the practice for all projects going forward."
STAR! This is known as a STAR response – Situation, Task, Action, Results
Whenever possible, answer that will be relatable in the role you're interviewing for so that the interviewer can envision you acting in a positive way in that role.
YOUR TURN! Hop over to our Facebook page and you'll see a post on this topic. Tap into a real-life situation and tell us how you'd answer this question in the comments section!
PLEASE SHARE this post – turn your friends into Rat Race Rebels!