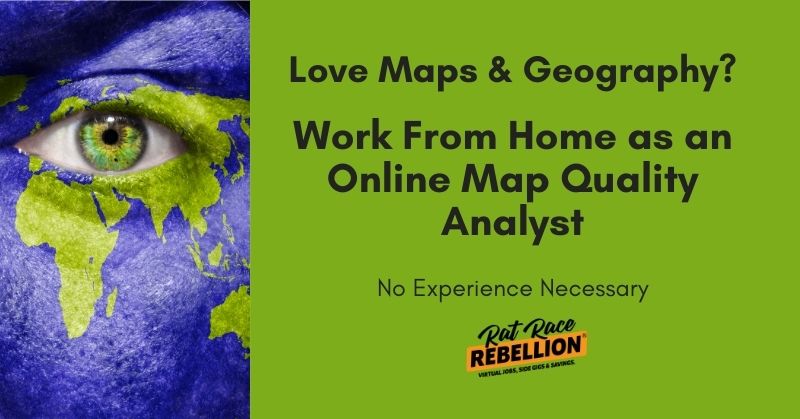 by Chris Durst      May 5, 2021
If you:
Live in the US
Are fluent in English
Know your way around online maps and search engines, and
Have good research skills
Lionbridge may have the ideal work from home opportunity for you.
The company as reopened hiring for part-time Online Map Quality Analysts. These are independent contractor roles.
Here's what Lionbridge has posted about this opportunity:
About Lionbridge AI, a TELUS International company
We partner with the world's most innovative companies to develop and improve their AI powered products. Whether it's improving the relevance of search engines or training digital assistants to understand more languages and dialects, our teams help break machine-learning barriers and build human-learning bridges around the world — and you can be part of it.
Lionbridge AI offers flexible opportunities with competitive rates across the globe.
The Role
The position will allow you to work from home on a flexible schedule of up to 20 hours per week completing tasks in a web-based evaluation tool. The tasks will involve determining the relevance and accuracy of information by performing online research and referring to guidelines provided to you. The tasks will mainly be map related but it is possible there will be non-map related tasks you are required to work on from time to time. Candidates for this position will need to have good research skills and a strong understanding of local and national information. Cultural, geographical, social media and current affairs knowledge are important in this position.
The Requirements
Fluency in English is essential
You must be living in the United States for the last 3 consecutive years
Working knowledge of local and national geographical areas
Passing an online evaluation to demonstrate capability of reading and applying the guidelines
Experience/know-how of using online maps, search engines and website research
You must have familiarity with current and historical business, media, sport, news, social media and cultural affairs in the United States
Access to and use of a broadband internet connection and associated computer and software to perform the work, all provided at your own expense
The Position Will Involve
Reading and applying written guidelines on how to evaluate and rate the tasks
Please note it is possible you will receive guidelines for multiple task types over the course of the program
Research using online tools to determine the relevance and accuracy of the task information
Applying local knowledge to evaluate relevance of the task information in your market
Completing tasks in the web-based evaluation tool
Hours for this position are up to 20 hours per week depending on task availability
This is a freelance, independent contractor position.
CLICK HERE for full details and to apply. For more jobs like this, see our Daily Jobs & Gigs page. To be the first to hear about the jobs we post, just like our Facebook page and check your feed.

PLEASE SHARE this post – turn your friends into Rat Race Rebels!