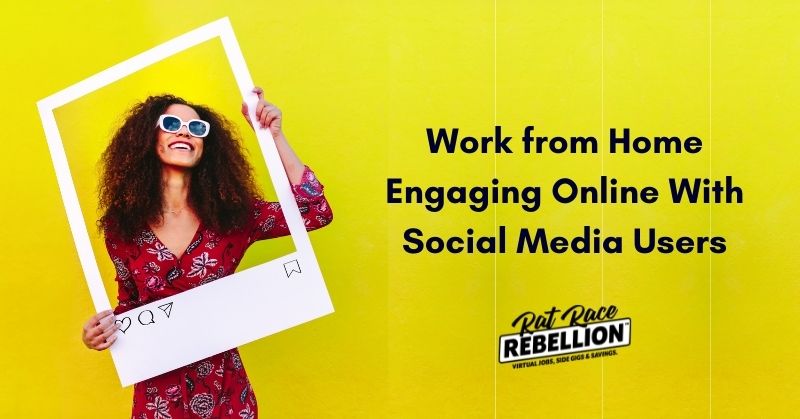 by Chris Durst       Dec. 21, 2021
LiveWorld continues to recruit for Part-Time Social Media Agents.
To succeed in this role, you must connect well with people, have excellent communication skills, and strong keyboarding skills. It's a plus if you have online moderation and/or customer service experience.
Pay is not listed in their job post, but a little digging on Glassdoor puts it in the $10-$12 an hour range. We have not confirmed that with the company.

Here's what LiveWorld has posted about the job:
At LiveWorld, our social media agents provide social customer service, engagement for marketing purposes, adverse events management, and/or protection of brand image. A LiveWorld agent provides a great experience for a brand's customers in their online venues. This position is an hourly, part-time, work-at-home position. Flexibility is needed to occasionally work evenings, nights, weekends, and/or holidays.
Primary responsibilities for the various agent positions may include, but are not limited to:
Review and take appropriate action on social media posts according to brand guidelines, to include rejecting or approving content, tracking, and escalating.
Triage and respond to customers' questions selecting and personalizing previously prepared responses or in a social context.
Actively engaging with online users, stimulating, guiding, and participating in conversations. Authoring responses on the fly.
Research customer service answers, in some cases client CRM systems.
Identify and escalate trends, topics, sentiment, and emerging issues
Required skills and traits
Ability to connect with people, and communicate in courteous, conversational style, while making decisions according to guidelines
Ability to compose well-written messages, with use of good grammar and appropriate punctuation.
Strong keyboard skills
Ability to navigate between multiple systems or applications simultaneously
Demonstrated personal or professional success engaging in a social channel
Recommended education and experience
Minimum 18 years of age required
2-3 years' experience in online moderation and engagement and/or online customer service desirable
Some experience in a call center environment helpful.
Work-at-home experience helpful.
Social media moderation and engagement experience preferred but not required
Healthcare background desirable but not required
Experience with social media tools such as those from LiveWorld, Salesforce, Sprinklr, Khoros, or similar tools desirable
College Degree or equivalent experience preferred
Environment and Technical Requirements
Dependable, high-speed Internet access
Dependable telephone access (landline preferred for training)
Ability to work in a quiet and secure home office atmosphere
Work must be performed on a desktop or laptop computer. Use of a tablet or mobile phone is not feasible for this position.
Language Fluency Requirements
All applicants must be fluent in English.
Some positions involve fluency in reading and writing in other languages
Language fluency testing and writing samples are a requirement for all hourly positions. English for all positions and specific languages for some positions
LiveWorld defines fluency as complete competency in reading, writing, and speaking at a native or near-native level.
We are currently recruiting US Residents with fluency in the following languages:
English
Danish
Dutch
Flemish
French
German
Italian
Norwegian
Portuguese
Spanish
Swedish
Join our LiveWorld team and enjoy
Work at home
Flexible scheduling
Dynamic environment in fast paced social industry
Opportunity to learn new skills and further develop existing skills
Opportunity to learn within healthcare and non-healthcare industries
CLICK HERE for full details and to apply. For more jobs like this, see our Daily Jobs & Gigs page. To be the first to hear about jobs we post, like our Facebook page. Good luck in your work from home goals!
PLEASE SHARE this post – turn your friends into Rat Race Rebels!
[social_warfare]