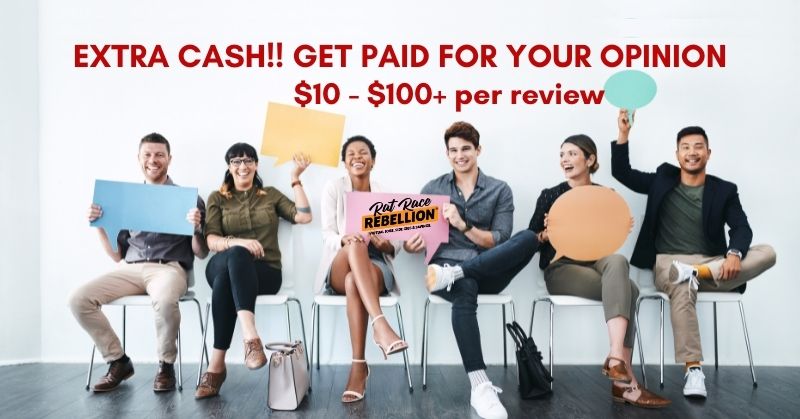 by Chris Durst       June 7, 2021
When you ask tech folks to design or redesign the company website or app, you'll likely end up with a product that only they will find wonderful.
Smart companies know that if you're building something for "outsiders" (customers, prospective customers, job seekers, etc.), you need an outside opinion.
To that end, many companies will pay you to use and rate their clients' apps and sites. Your candid opinion of what you like or don't is valuable input.
Following, are six sites where you can sign up to review sites, apps, and other products!
What's Involved?
Essentially, you'll need to download an application that will record what you are looking at on your computer screen (their site), and your voice as you navigate their site and voice your opinion of what you see. Some will also capture your image so they can see your reactions to their site in addition to hearing them.
What You'll Need
Again, each company has their own tech criteria, but generally speaking, you'll need an up-to-date computer with a microphone, high-speed internet connection, up-to-date version of your browser (Chrome, Safari, Firefox, etc.), and a clear speaking voice.
Pay varies from site to site, with some offering "quick test" options that pay a little less, and others with deeper feedback options that pay more. Read through each site carefully to find the ones you feel are the best fit for you.
Where to Find These Gigs
In their words: "Testers who work with us come from all walks of life. Some are software developers or testers, looking to hone their skills or test on new platforms. Others are tech enthusiasts who turn their passion into extra cash. And some are transitioning into a new career, earning while learning. With test IO, they work when, where, and how they want.
Most tests pay by the bug. You earn more money for more critical bugs — up to $50 for the most important bugs. You can also earn guaranteed money by reviewing apps or completing scripted test cases."
In their words: "Get paid to use websites and apps and give your honest feedback!
At TryMyUI we help make the web easier for everyone to use by letting designers and coders see the obstacles that real people run into on their sites and apps.
All you have to do as a tester is be yourself: use the test website exactly as you would in a real-life situation, and voice your thoughts and frustrations out loud so the site developers can understand your experience (and others' like you).
You will be paid $10 for each test you take. A typical test lasts approximately 20 minutes.
Payments are made via PayPal."
In their words: "Become a tester and earn $10 per test.
Each test lasts 10-20 minutes and is completed with your home computer or smartphone. Read the following instructions and watch the example video to understand what our customers are looking for from a tester.
For each test you conduct after the initial qualification test, you get paid $10. You receive payment after approval, about one week after the test, via PayPal or Amazon Gift Cards."
In their words: "Register and earn money by completing the short & easy form on this page and join our global community of user testers.
Interact with a web or mobile app or other type of digital asset, and speak your thoughts and emotions out loud as you do so, and answer a few questions. Usertesting is fun!
Get paid via Paypal once your test results have been approved, depending upon the user test project you can be paid $5, $10, $15, $20, or other amounts, some of our projects pay as much as $90 for having fun expressing opinions while navigating the web!"
In their words: "Submit your email and take a quick practice test to join our global panel of trusted participants.
Answer screening questions to match with test opportunities. New tests are released all the time!
Give feedback via tests you've matched with, and help best-in-class brands improve their products and services.
Earn $10 USD for every 20-minute test you complete and between $30 USD to $120 USD for live interviews."
In their words: "Got 15-20 minutes to spare? Giving feedback is easy. Participate in studies remotely, on your schedule, from your home or on the go, using your own device.
Payment depends on the complexity of the study. For studies that record think out loud audio and video, you can expect to make $10 on average. For standard surveys, the payment is $2 on average.
Payments are sent out via PayPal within 21 business days after the completion of the study, once your results have been reviewed and approved. Most results are approved within 3-5 days."
For more work from home jobs and gigs, check our Newest Jobs & Gigs page. To be the first to hear about jobs like these, like our Facebook page and check your feed for our posts. May you be working from home soon!
PLEASE SHARE this post – turn your friends into Rat Race Rebels!
[social_warfare]