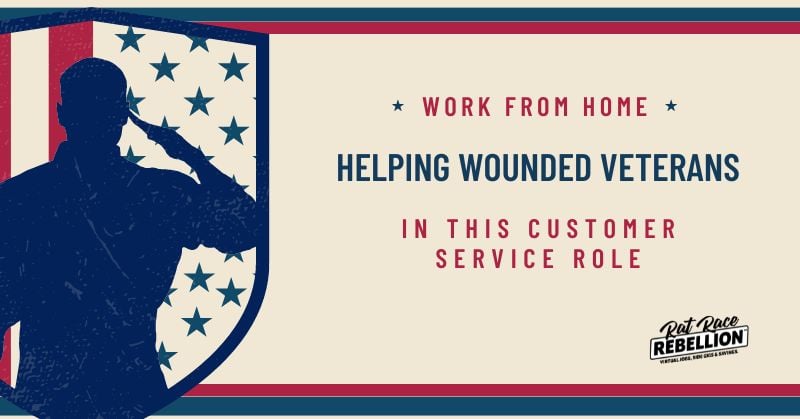 by Chris Durst       July 26, 2022
MAXIMUS is a company that partners with state, federal, and local governments, and they are currently hiring for Work from Home Customer Service Reps – Veterans Assistance. There are 40 openings, per the listing.
In this role, you will assist wounded veterans with a caring, positive, and patriotic attitude.
You must provide your own computer, and the work can be done on either a PC or Mac as long as your equipment meets their requirements.
The pay rate is not listed.
No state hiring exclusions noted.
Here's what the company has posted about the openings:
Customer Service Representatives supporting the Veterans Evaluation Services (VES) Contact Center, make an impact everyday by screening all incoming VES calls, as well as directing courteous, educated information to both Veterans and providers alike. Candidates must possess the desire to assist our wounded veterans with a caring, positive, and patriotic attitude. To prepare you for this role, the VES provides paid, comprehensive training which ensures all new employees provide the highest levels of knowledge and professionalism.
Education and Experience Requirements
Primary Responsibilities:
Properly authenticate each caller before verifying or releasing any information
Place outgoing and receive incoming calls to and from Veterans regarding compensation and pension exams
Verify and modify personal information
Obtain scheduling availability and traveling availability of Veterans
Confirm or reschedule appointments
Properly modify changes and document information in OMS
Forward calls to staff members in other departments
Notify providers of cancellations for appointments scheduled within 72 hours from time of call
Submit templates and other requests to various individuals and departments within the Agency
Explain policies and procedures of VES and the VA to Veterans who are unfamiliar with our company
Explain the purpose of attending required exams, explain approximate time frames for returning reports/documents to the VA, and explain the process for travel reimbursement.
Additional Duties and Responsibilities:
Maintain maximum security implementing and enforcing HIPPA with medical providers, veterans, and VA employees
Receive/submit power of attorney forms to diagnostics
Maintain a low call time of 5 minutes or less per call
Maintain all emails and respond efficiently
Respond efficiently to web contacts sent by veterans

Requirements:
High School Diploma or GED equivalent required; some College preferred
Customer service experience
Knowledge of VA C&P exams preferred
Ability to work in a fast-paced environment and multitask efficiently
Ability to solve problems
Ability to utilize Microsoft Outlook / Word /Excel programs
Ability to maintain a positive and professional attitude
Verbal, communication, and customer service skills
Ability to maintain high level of confidentiality and sensitivity to personal and medical information.
Home Office Requirements
Internet speed of 25mbps or higher required (you can test this by going to www.speedtest.net)
Windows or Mac computer (no Chromebooks)

OS for Windows – Windows 10 or Windows 11
OS for Mac – Big Sur (11.0.1+); Catalina (10.15); Monterey (12.3)

Hardwired internet (ethernet) connection
Private work area and adequate power source
A second monitor is highly recommended for most positions
CLICK HERE for full details and to apply. For more jobs like these, check our Newest Jobs & Gigs page. To be the first to hear about jobs like these, like our Facebook page. May you be working from home soon!