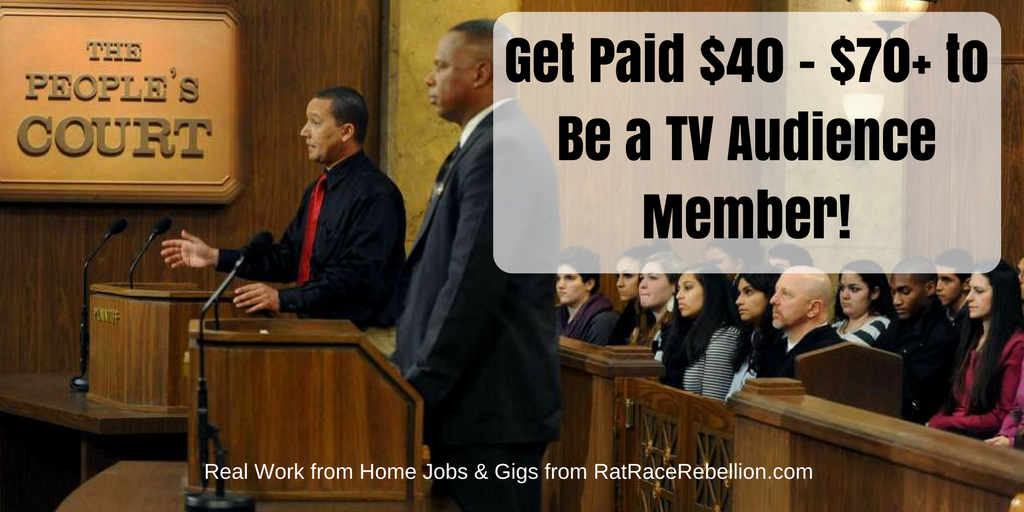 by Chris Durst     Sep. 14, 2016
Did you know that shows like The People's Court, Beat Bobby Flay, America's Court, MTV Catfish Aftershow, and even some award shows actually pay people to sit in the audience (and applaud, and gasp, and laugh…)?
It's true!
You could make $50 – $70+ per attendance.
Ok, so this money-maker is not home-based, nor is it available everywhere, but it's a pretty cool way to make some easy money if you are in an area where they are hiring! (Most opportunities will be in areas where many shows are produced – like New York and Los Angeles.)
Nice perk – Pay is almost always in cash, and is paid on the day of your appearance! (Some shows will provide transportation too.)
Where can you find these paid "audience sitter" gigs? Check out these two sites:
New York Show Tickets – Look in the "You Get Paid" column for paid opportunities

Be sure to read and follow the instructions on those sites for your best chance of being picked.
Have fun and let us know you you're on-air! 🙂
PLEASE SHARE this post – turn your friends into Rat Race Rebels!
BE SURE TO CHECK OUT OUR OTHER RECENT POSTS FOR MORE JOBS