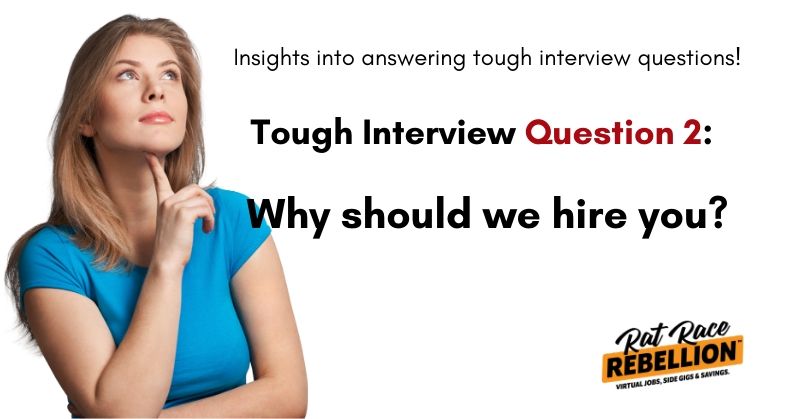 by Chris Durst     Jan. 6, 2020
This is a question that leaves a lot of job candidates stumbling. It can be phrased in a number different ways:
"Why are you the right person for this job?"
"Why are you the best candidate for this position?"
However your interviewer phrases the question, their intention is the same. They want you to sell them on you!
Your answer, therefore, should be a bit of a sales pitch that includes (briefly):
Your experience in the industry
Your soft skills
Your experience performing the kinds of tasks associated with this job
Your technical skills
Your related training and education
Your key accomplishments
For example:
"In my previous position, I mastered <exactly the types of skills you're looking for> and I'm confident I can use them to shine in this role.
I also have excellent communication skills that have helped me to work effectively with my managers my colleagues alike. As a remote employee, I believe those communication skills will help ensure my quick and relatively seamless integration into your team."
(Replace the text within the < > to appropriate skills for the position.)
OR, another example might be:
"I feel as though the job description is a near mirror of my skills and experience! With X years working successfully in similar roles, I've honed my skills and proven my expertise as a <job>. Perhaps just as importantly though, I am passionate about the industry and I'm excited to apply my knowledge and skills to the position and to learn even more from some of the best in the field."
For more tips on speeding up your job hunt, see our free RRR Job Search Learning Units. And please share with friends or family looking for home-based work. Good luck in your applications and interviews!
PLEASE SHARE this post – turn your friends into Rat Race Rebels!
[social_warfare]